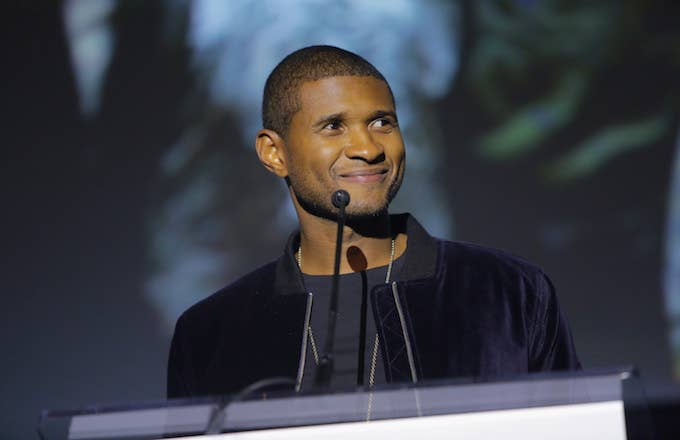 The $20 million lawsuit filed against Usher for allegedly transmitting herpes to a Georgia woman has been dismissed.
"It's our sincere hope that this dismissal will bring an end to the opportunistic litigation against Usher in Georgia," Usher's lawyer Steve Sadow told PEOPLE in a statement. 
But Usher isn't in the clear yet. Rather, it seems what is going on is that the woman accusing Usher, whose name is Laura Helm, was unsatisfied with her attorney. The woman's new lawyer went ahead and dismissed the case without prejudice and "with intent to refile," TMZ reports. 
So, a brand new lawsuit will probably be filed in the coming days and weeks. Quantasia Sharpton has also accused Usher of potentially exposing her to herpes. Sharpton claims that she and Usher had "sexual contact" at a Days Inn in Atlantic City. The encounter allegedly took place back in 2014. 
Usher has previously been in a similar situation. Back in 2012, the singer settled for $1.1 million after a woman accused him of infecting her with herpes. 
Until the lawsuit is (possibly) refiled, Usher seems to be celebrating.