The Weeknd Previews New Song, Video Was Set to Play in IMAX Before 'Intense Strobe Lighting' Became Issue (UPDATE)
The Weeknd's upcoming single "Take My Breath" was featured in a promo for the Tokyo Olympics. The artist also revealed when the track is dropping.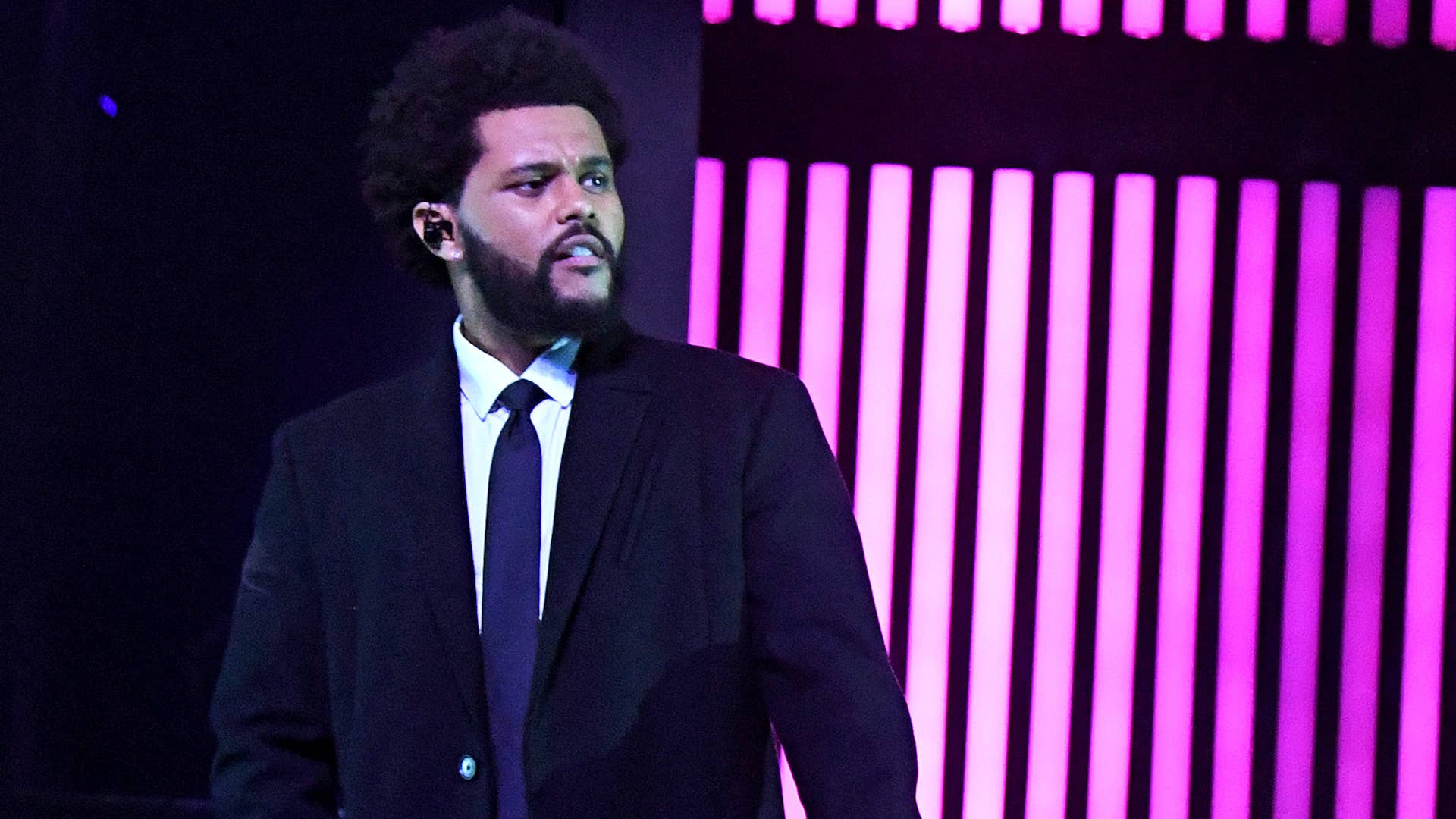 Getty
LOS ANGELES, CALIFORNIA - MAY 27: (EDITORIAL USE ONLY) In this image released on May 27, The Weeknd performs onstage at the 2021 iHeartRadio Music Awards at The Dolby Theatre in Los Angeles, California, which was broadcast live on FOX on May 27, 2021. (Photo by Kevin Mazur/Getty Images for iHeartMedia)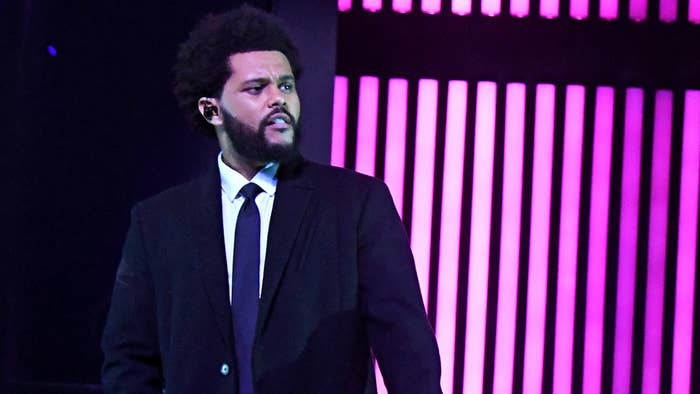 UPDATED 8/4, 4:15 p.m. ET: The Weeknd's video treatment for his upcoming song "Take My Breath" was set to play in IMAX theaters in front of The Suicide Squad, but Variety reports that plan has been scrapped.
The outlet writes the "Take My Breath" video has "been pulled due to epilepsy warnings regarding to the 'intense strobe lighting' in the clip," citing a "source close to the situation."
James Gunn's star-studded The Suicide Squad debuts this Friday, Aug. 6.
See original story below.
A snippet of The Weeknd's upcoming track "Take My Breath" was used in a promo for the Tokyo Olympics that featured Team USA track and field stars Sydney McLaughlin, Dalilah Muhammad, Athing Mu, and Gabby Thomas.
The After Hours artist shared the clip to social media on Monday night and also revealed that the song will be arriving on Friday, August 6.
It's not the first time The Weeknd has teased this particular track. Earlier today, he dropped off a visual teaser titled "The Dawn Is Coming" that featured the new song.
"Fuck it … IT STARTS TONIGHT," The Weeknd wrote on Twitter shortly before sharing "The Dawn Is Coming" teaser.
You can check out the commercial below.
In a new interview with GQ, The Weeknd spoke about being compared to Michael Jackson, the red blazers he wore during his After Hours era, and what success means to him in terms of his forthcoming album.
What makes any of my albums a successful album, especially this one, is me putting it out and getting excited to make the next one," he said. "So the excitement to make the next project means that this one was successful to me. I want to do this forever. And even if I start getting into different mediums and different types of expressions, music will be right there. I'm not going to step away from it."
Stay tuned for more from The Weeknd.