JAY-Z Performs New Freestyle at Webster Hall: 'Gentrify Your Own Hood Before These People Do'
He also brought out Nas, Cam'ron, and Jim Jones.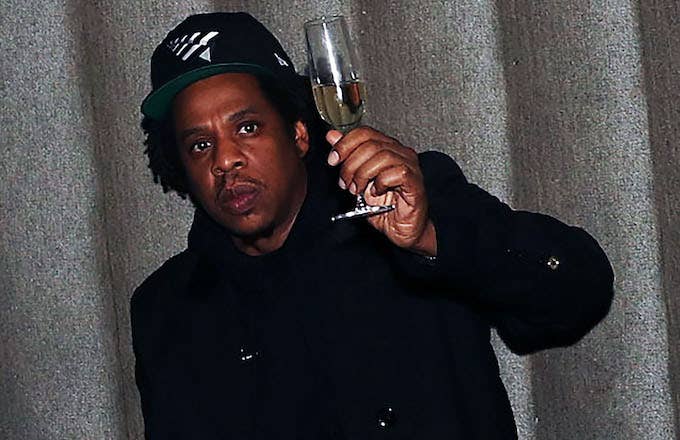 Getty
LOS ANGELES, CA - FEBRUARY 08: Shawn 'Jay-Z' Carter attends Nipsey Hussle Grammy Celebration at The Peppermint Club on February 8, 2019 in Los Angeles, California. (Photo by Shareif Ziyadat/Getty Images)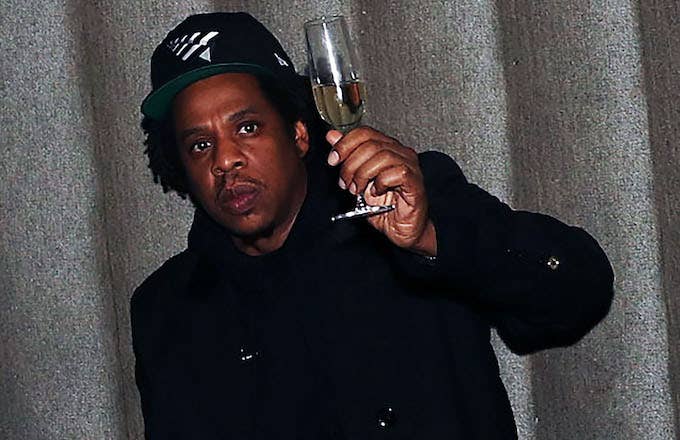 Jay Z performed a new freestyle at the B-Sides show.

"Gentrify your own hood before these people do it.

Claim eminent domain and have your people move in.

That's a small glimpse into what Nipsey was doing.

For anybody still confused as to what he was doing."

- Jay Z

pic.twitter.com/d20cEEYSD2
The stage for the show was outfitted with a massive Roc-A-Fella chain. Tickets were "going for upwards of $1,000 on the secondary market," according to WABC.
Check out some more moments from the show below.