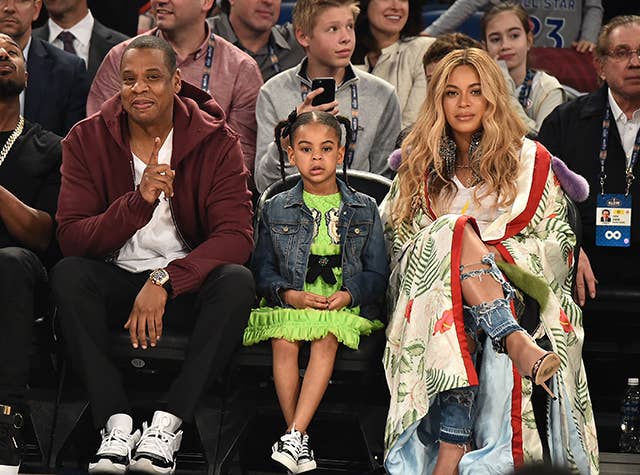 Entertainment Tonight's Denny Directo chatted with Tina Knowles Lawson Saturday at the the 19th Annual DesignCare hosted by the Hollyrod Foundation in Los Angeles. Directo asked Tina about the changing dynamic in the Carter-Knowles household—as the hip-hop power couple just had twins.
Tina confirmed the twins' names—Rumi (girl) and Sir (boy)—and added that we'll have to wait for Beyoncé herself to explain the significance of the names.
Tina said the family is "very excited" and "it's a wonderful experience." One nugget from the interview was interesting but not wholly surprising: it seems Blue Ivy, Jay and Bey's first born, has already shown herself to be a great big sister, according to her grandmother.
"She's very proud and very excited," Tina said. "She's a good big sister, she really is."
Tina's husband, Richard Lawson, agreed and added that Blue Ivy "really cares for them a lot."
Tina also was asked about4:44, Jay Z's fascinating new album. She said she wasn't surprised by the personal nature of the album because "it's art."