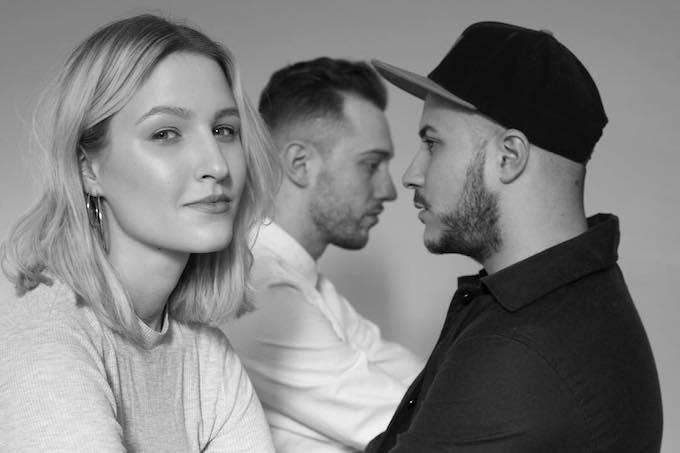 London-based trio Rumours, who combine two of the band members' vocals with groove-heavy live instrumentation to craft their own soulful blend of electronic pop, are today releasing their new single "The Traveller".
Speaking about the track the group said, "'The Traveller' is about someone who enjoys the thrill of seeing new things and exploring new places. It's about the energy we get out of making new experiences and being excited about things we don't know".
With the artwork produced by Sir Taki, a Swiss film director and visual artist based in London, and multiple singles, EPs and shows due for release throughout the year (including a show at the Old Queen's Head on Wednesday April 18), the remainder of 2018 is setting up to be an exciting one for Rumours.