Live Shows Are Canceled—More Virtual Reality Concerts Are Coming
As the coronavirus pandemic spreads, live concerts are canceled for the foreseeable future. In this time, virtual reality concerts could help fill a void.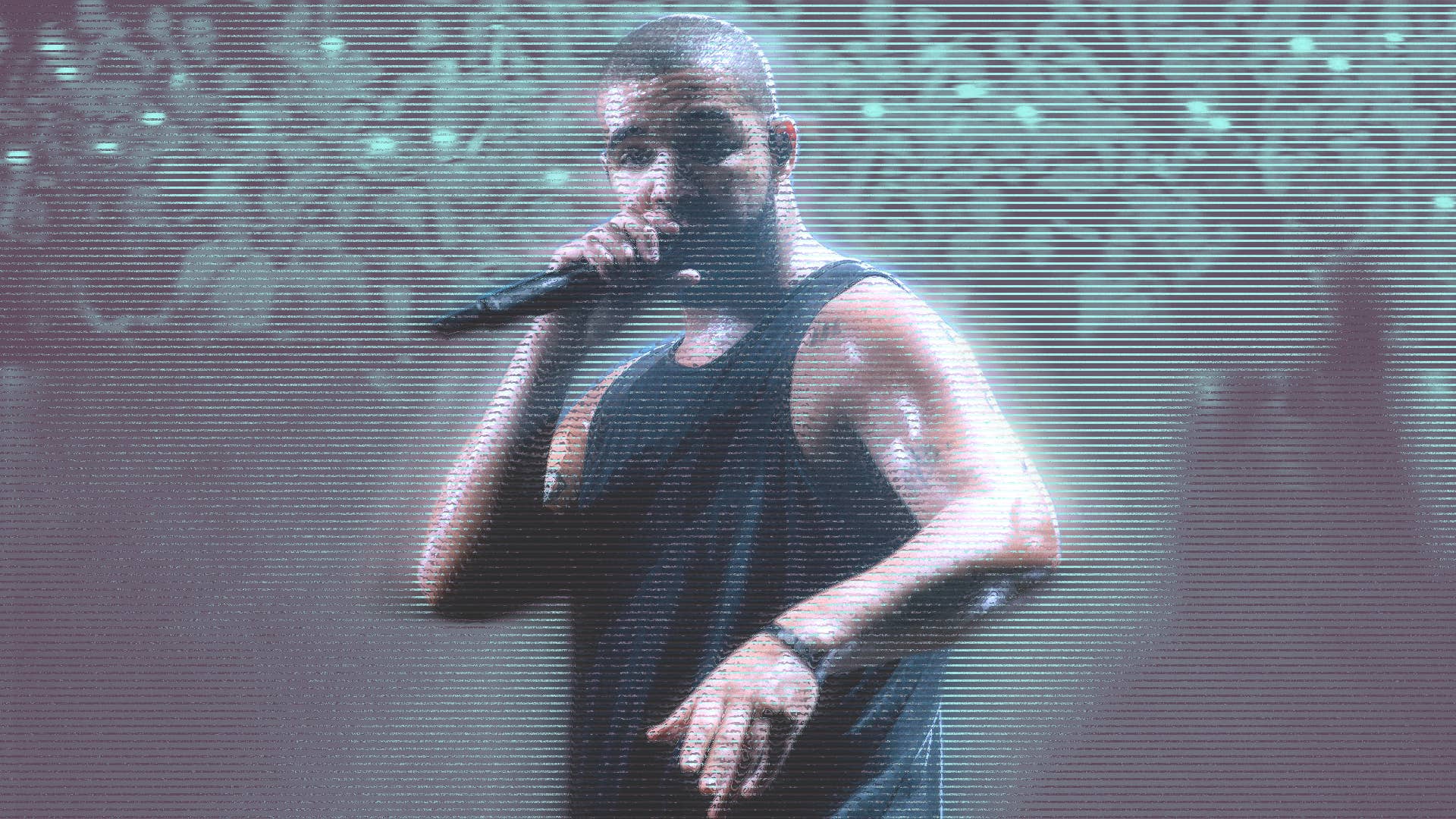 Complex Original
Image via Complex Original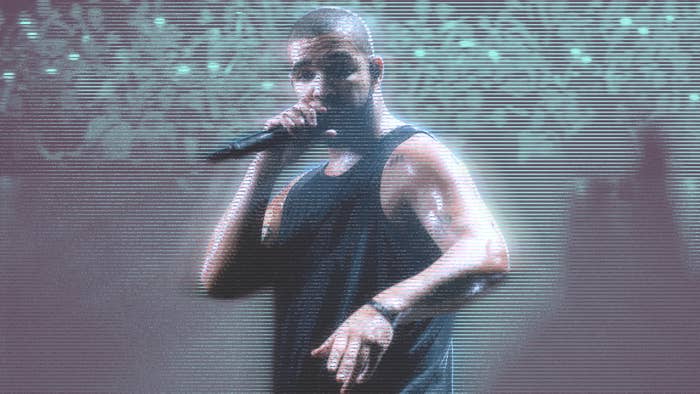 The fate of live concerts in the foreseeable future is looking bleak, as the COVOID-19 virus continues to spread throughout the world. In a matter of weeks, Coachella was delayed, SXSW was canceled, Live Nation suspended its world tours, and now many small venues are on the verge of collapse due to indefinite closures. As a result, artists are forced to explore new ways to earn money and connect with fans who are now confined to their homes. 
Live streaming technology on social media has become a useful tool for artists in the middle of a nationwide quarantine. John Legend, Miley Cyrus, and Coldplay's Chris Martin were among the first major artists to perform on Instagram Live, attracting tens of thousands of viewers each. Meanwhile, DJs like D-Nice, Chase B, and Just Blaze are utilizing their live streams to unify people at home. The World Health Organization (WHO) and Global Citizen also launched "Together, At Home: WHO-Global Citizen Solidarity Sessions," a virtual concert series with performances from Common, One Direction's Niall Horan, and Charlie Puth. 
In the short-term, platforms like Instagram Live and Twitch are viable options to keep artists connected with fans, but experts say the pandemic is likely to last for months, leading some performers to consider virtual or augmented reality concerts. New technology has made it possible to conduct augmented reality shows, in which artist avatars are projected onto a stage or scenery, as well as full-on virtual reality concerts.
Complex spoke with the CEOs of two companies based in California and Texas, which are each developing virtual live music experiences in the midst of the pandemic. While they stress that virtual experiences won't entirely replace live shows, both say that they could help fill a massive void in the music industry during this period. 
Wave, a technology company in Austin, TX, is using a "mo-cap broadcast studio" to track an artists' facial and body motions, before transforming them into avatars in real-time. The artists' performances are then cast onto a virtual background with customizable features. The shows are streamed live on virtual reality platforms like Oculus Rift, as well as YouTube. 
"We think of ourselves almost like virtual concert promoters, like a virtual Live Nation," Adam Arrigo, CEO of Wave, tells Complex. 
On January 29, Tinashe performed tracks from her latest album, Songs for You. On the screen, she appeared as an avatar dancing before an audience of cats. But behind the scenes, she was dressed in motion capture gear that could track her every move and replicate it for the avatar in real-time. Arrigo compares this experience to the 2018 film Ready Player One. It's sort of an extension of the gaming world, where users with access to virtual reality devices can create or participate in a world that doesn't necessarily have to follow the rules of everyday reality. Fans can become cats. Artists can even become dinosaurs (T-Pain opted to be a fire-breathing demon in his live performances). And the stage could be as simple as a simple arena or a ship in outer space.
Meanwhile, Jadu is a social hologram app that was developed out of 1RIC studio in Los Angeles. They take a slightly different approach, positioning themselves as the first app that puts artists and fans on the same screen. 
"We're allowing people to place holograms of their favorite musicians and artists in their own space, and then make videos with the holograms," Asad J. Malik, CEO of Jadu and 1RIC, tells Complex. 
Each hologram is made from a 15-second performance by an artist, which is captured on 106 cameras, and then rendered into a three-dimensional video that users can access through their smartphones. With the app, users can then perform alongside holograms of artists and share the clips on social media platforms like TikTok. If a fan selects Vic Mensa or K Camp (two artists who have already partnered with the app), they can scan their surroundings and place the high-definition hologram in their bathroom or living room. This is where it gets interactive. The fan can then step into the frame to perform with the hologram, who mimics whatever move or expression the artist performed in the studio. 
Unlike companies like Wave, this doesn't attempt to replicate the full concert experience, but Jadu give artists new ways to interact with their fans in a time of social distancing.
"Jadu is next level and an intersection of technology and art," Vic Mensa says of his experience using the app. "I think it's really smart and cutting edge. It raises the taste level of new platforms that are known for more simplistic content."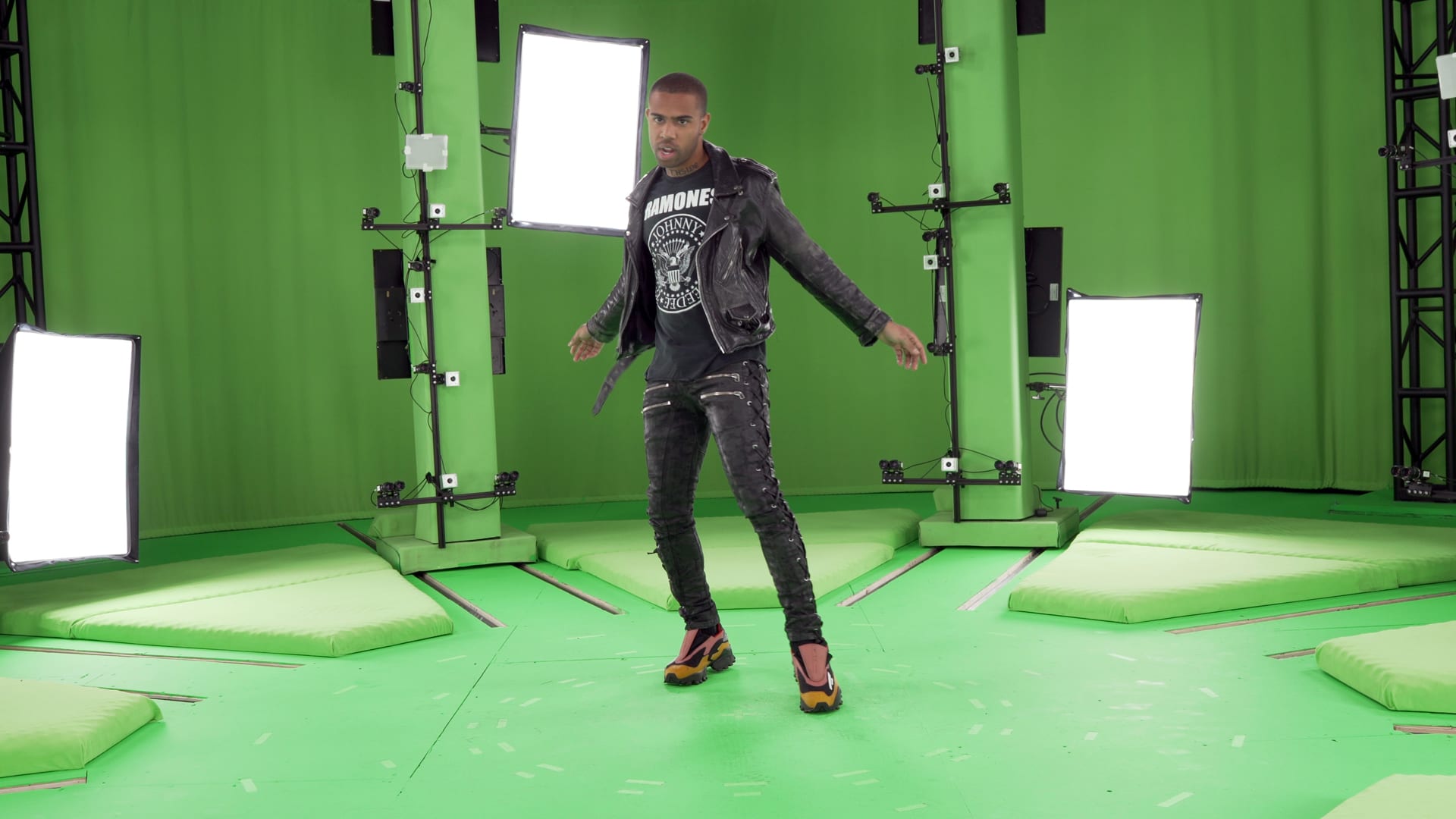 Nothing comes close to matching the tangible experience of a live concert at a local venue, but virtual tools like this could help fill some of the gaps caused by a nation in quarantine. For artists, it gives them a way to recoup some of their lost income due to tour cancellations. "There is definitely a void in terms of revenue models," Malik explains. "They are limited models that artists can't use to make money anymore. So, the prospect that's selling is their presence. I think that is really compelling." He adds, "We wanted to give artists a way to make money by going on tour virtually, and also just create a new artistic experience that wasn't possible before this technology existed."
Another benefit is that artists and their fans can maintain and strengthen their relationships outside of streaming platforms and social media. Malik notes that Jadu already works "with artists that have really nice relationships with their fans, who rely on them and engage with them daily."
The interest in virtual concerts has growing since 2Pac's hologram hit Coachella in 2012, but both Malik and Arrigo say the excitement and demand surrounding the technology has increased during the pandemic. 
"I've been getting nonstop calls, especially with the virus situation," Malik says, noting that some of those calls have come from "global pop stars." He explains, "It's been a pretty bizarre, interesting time. My business is doing better than ever because of this scenario, which is a weirdly morbid scenario to be in. But I was literally on calls every half an hour all day, talking to artists and management who said they want to build holograms." 
There could be some challenges ahead as more people search for interactive entertainment, though. Malik reveals it takes "an average of two weeks to render all the footage" from a shoot, while Arrigo notes that Wave spends a few weeks "creating the avatar, the environment, and leveraging some of our gameplay tech to create minigames." 
They both acknowledge the strong sense of urgency during the pandemic, but the goal has always been to build a platform that can grow, even when music venues were open. 
"We're figuring it out in real-time," says Arrigo. "We're staying committed to our long-term roadmap to build this bigger platform. Regardless of the coronavirus, this is a place where people can go to connect with each other and with the artists they love." 
Everyone in the music industry is navigating unprecedented territory that couldn't have been imaginable a couple of weeks ago. "What's happening now is extremely serious. It's such a bummer, what's currently happening in the live music scene," says Arrigo, noting that "it's not the way we would have wanted it to go." 
AR and VR technology will inevitably become part of regular life alongside live concerts in the future. But for now, it's the most viable way of uplifting the live music scene. 
"It feels like before, it was more about the product and tech and future vision," Arrigo says. "But now, it feels like we actually have a duty to serve these groups of people that we care about: the musicians, industry, and audiences."