Jay Electronica Shares Tracklist for Upcoming Debut Album 'A Written Testimony'
Jay Electronica recorded the album in the span of 40 days and 40 nights.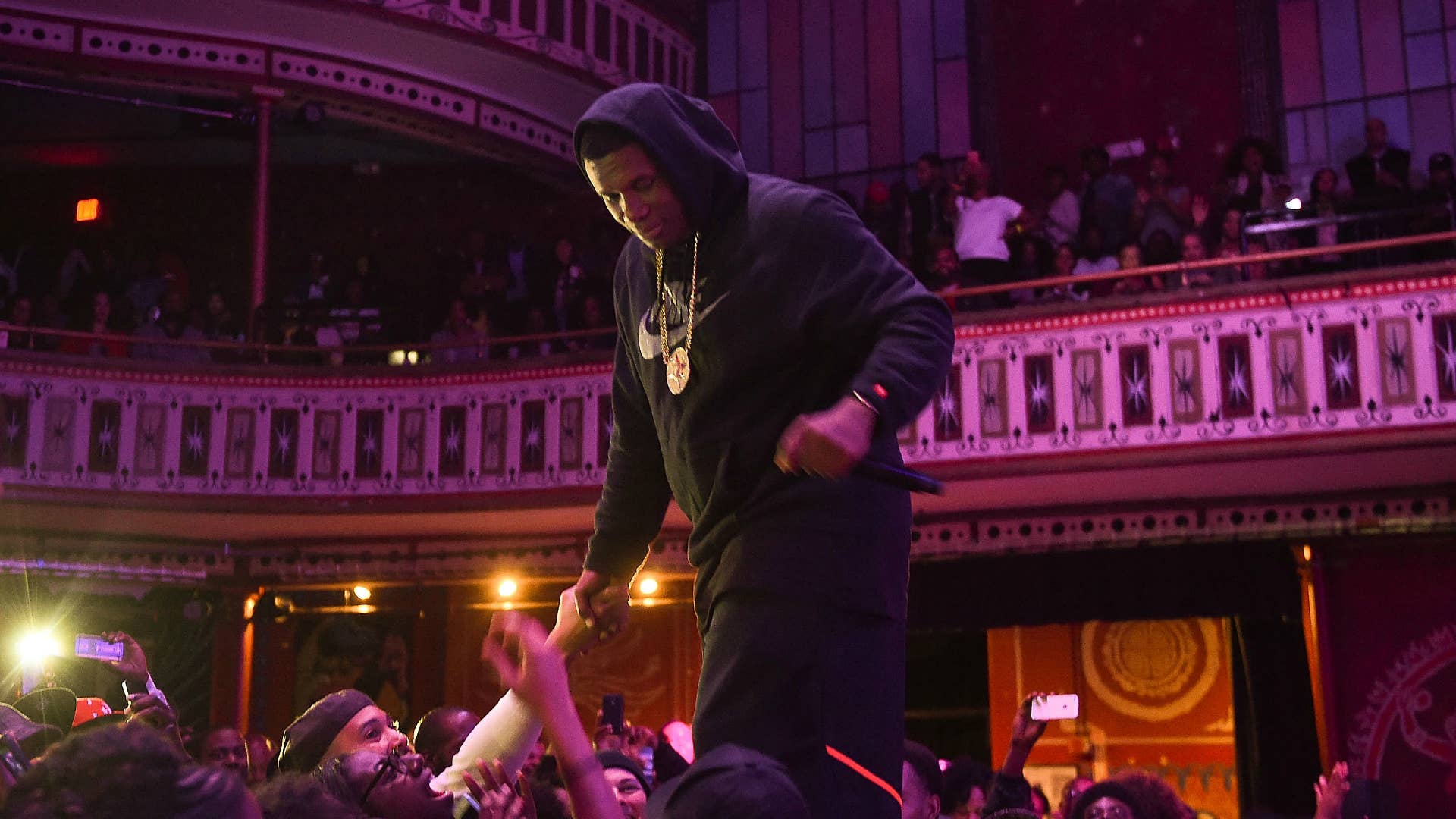 Getty
Image via Getty/Paras Griffin
Apple Music tweeted out the official tracklist for Jay Electronica's highly-anticipated debut album A Written Testimony.
The song names were listed in Arabic.
Genius lists Travis Scott as a guest feature, while The-Dream's name pops up twice.
The tracklist translates to:
1. "The Overwhelming Event"
2. "Ghost of Soulja Slim"
3. "The Blinding"
4. "The Neverending Story"
5. "Shiny Suit Theory" 
6. "Universal Soldier" 
7. "Flux Capacitor" 
8. "Fruits of the Spirit"
9. "Ezekiel's Wheel"
10. "A.P.I.D.T.A."
The cover art for the album was later shared by TIDAL:
The New Orleans rapper announced in early February that he would be releasing the album "in 40 days." He also informed his followers that the project was recorded over the course of 40 days and 40 nights, beginning in December.
Earlier this week, producer/engineer Young Guru shared a photo of himself, Jay Electronica, JAY-Z, and Lawrence "Law" Parker in a recording studio. The photo fueled rumors that Hov is heavily involved in the album. While JAY-Z is not listed as a guest, it's a possibility he could be featured on the album as an uncredited artist. 
A Written Testimony is dropping almost a decade after Electronica signed to Roc Nation in November 2010. Since then, the rapper has released a few singles, has been featured on some songs, and teased his debut countless times.