After months of anticipation, Bad Bunny has confirmed the release of his much anticipated sophomore solo album. And, thankfully for fans, the wait will be very short.
The Puerto Rican artist appeared on The Tonight Show Starring Jimmy Fallon to announce that his new album Yo Hago Lo Que Me Da La Gana will hit streaming services this Saturday (Feb. 29) on leap day. He also shared the cover art.
You can watch the announcement up top.
His visit also included a performance of "Ignorantes" alongside Sech, where Bad Bunny wore a skirt and a white T-shirt with the message, "Mataron a Alexa, no a un hombre con falda." The message translates to "they killed Alexa, not a man with a skirt," which is in response to the death of Alexa Negrón Luciano, a transgender woman who was shot and killed in Puerto Rico.
The project follows his 2018 debut solo album X 100pre and his 2019 joint effort Oasis with J Balvin, who performed alongside Bad Bunny during the Super Bowl LIV Halftime show headlined by Jennifer Lopez and Shakira.
Since the historic halftime show performance, Bad Bunny has been hyping up his new album on social media, teasing a 20-song tracklist as well as its official title; Yo Hago Lo Que Me Da La Gana translates to I Do What I Want in English.
YHLQMDLG will include the previously released track "Ignorantes" with Sech as well as titles like "Bichiyal," "Yo Perreo Sola," "Hablamos Mañana," and "Si Veo a Tu Mamá." In support of the upcoming album, Bad Bunny teamed up with Spotify to create a lookbook that reflects the themes and vibes of each aforementioned track. The looks were created by Mexican stylist Nayeli De Alba and Bad Bunny's personal stylist Storm Pablo.
"When you feel good with yourself and know who you are deep down, you can wear what you want to because others will know exactly who you are too, regardless of what you have on," Bad Bunny said about the head-turning looks. "I guess I'm unconsciously breaking all the rules, and not, at the same time. I don't play by any rules, so in that sense, let those that want to be shocked to be shocked."
Check out the lookbook below. 
"IGNORANTES" - Romantic, love flow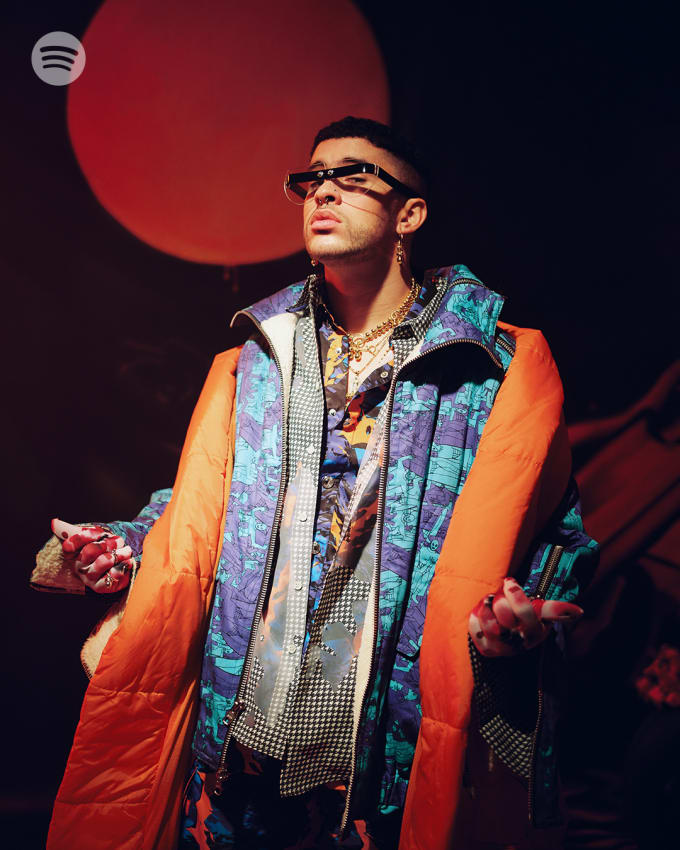 "BICHIYAL" - Old school Puertorican perreo flow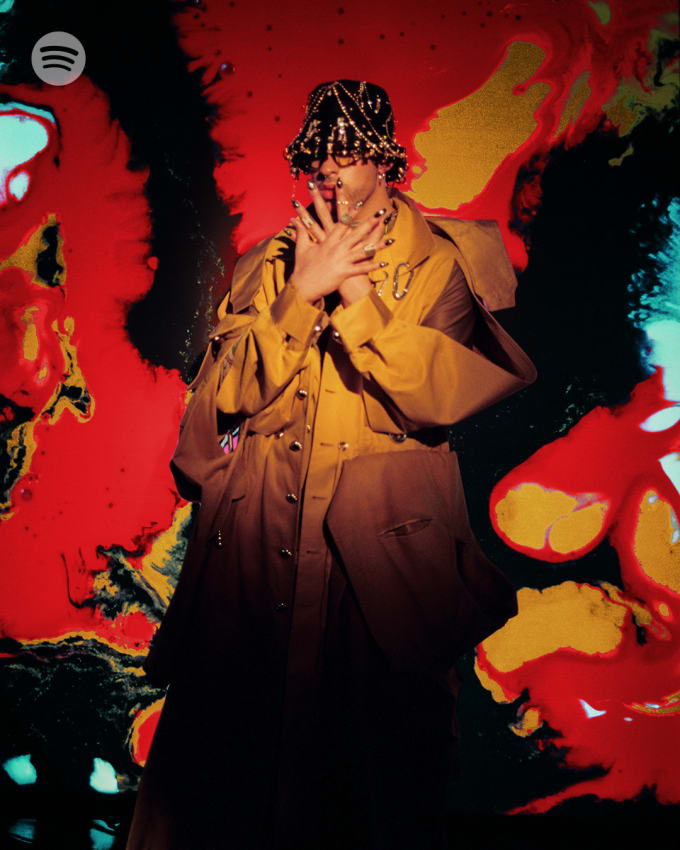 "YO PERREO SOLA" - Empowered/feeling yourself flow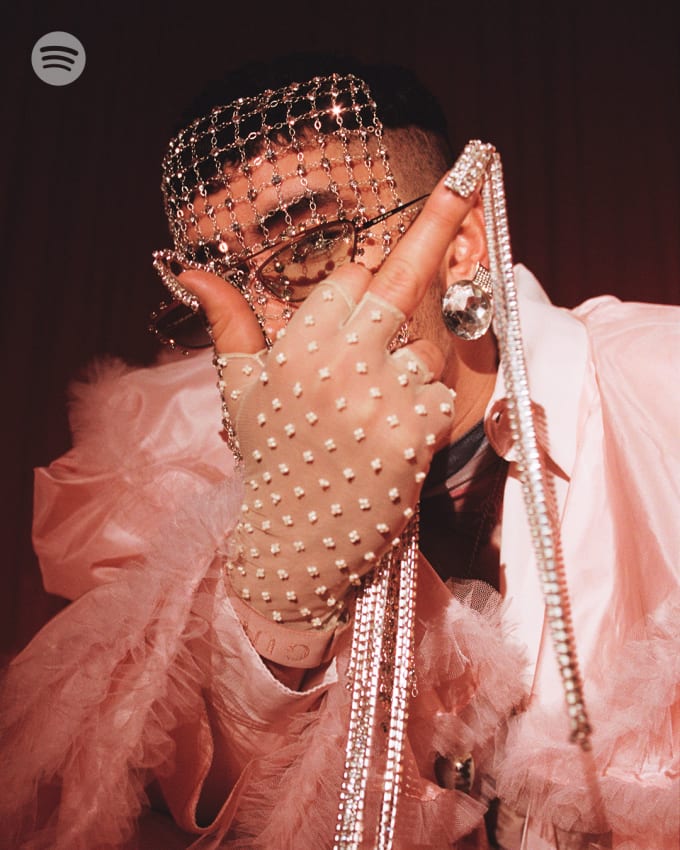 "HABLAMOS MAÑANA" - Rock/trap flow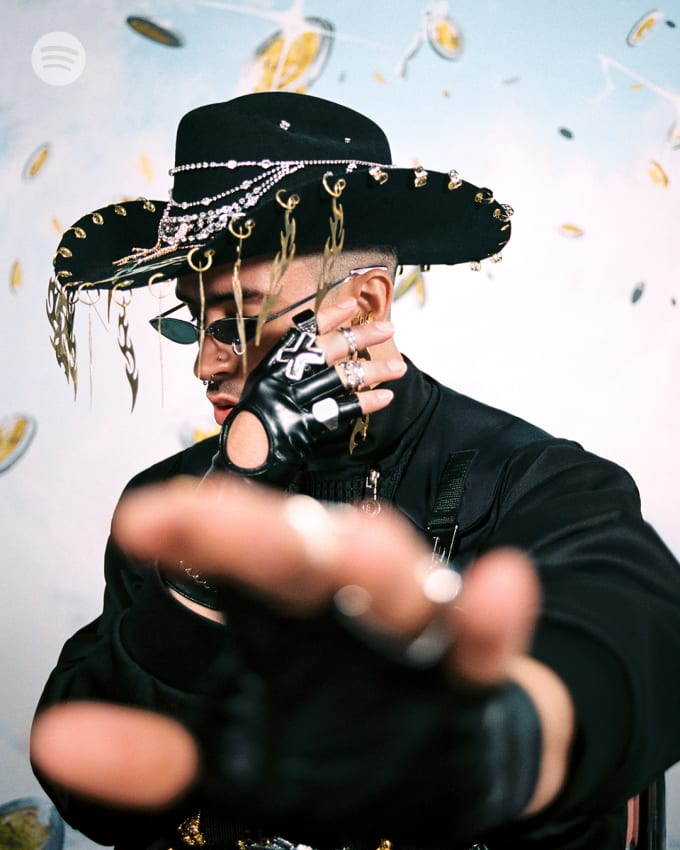 "SI VEO A TU MAMÁ" - Sad boy/break up flow