Trippie Redd Vows to Quit Drugs Following Juice WRLD's Death
Trippie Redd and Juice WRLD were friends and collaborators.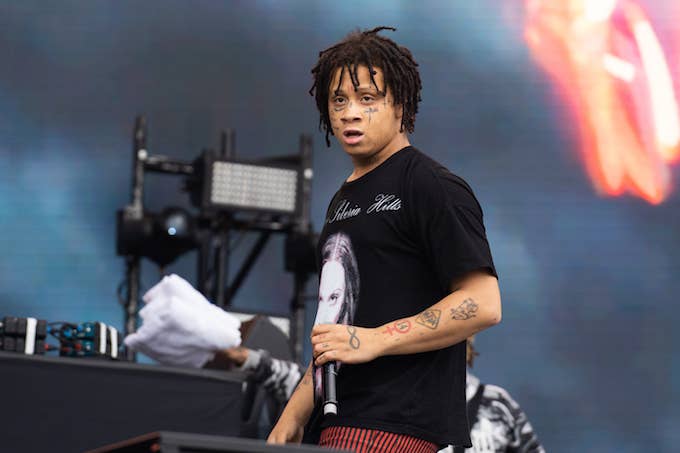 Getty
Image via Getty/Lorne Thomson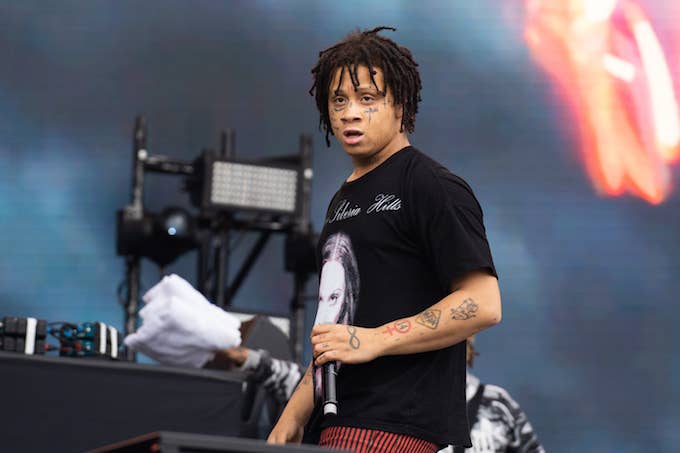 Trippie made the announcement on his Instagram Live on Monday: "We ain't doin' it no more," he said. "Period. If it ain't weed, we ain't doin' it no more." He paused, then added, "And when I say 'we,' I mean us as a group. Us as a whole, the whole emo music artists. No drugs."
"It's not cool," he said during the IG Live, per HotNewHipHop. "We look up to all these bigger artists, all these grown-ass men and all they do is talk about poppin' pills and sippin' codeine and all that shit... It's music. N***as know what they get theyself into but at the same time, it's like, we gotta be the strongest people to be like, 'Okay, n***as is just using this for rhymes at this point.' Let it just be that, you feel me? I'll be the first to say: I ain't sippin' no lean, I ain't poppin' no pills but Imma still talk about it in music. Maybe."
The rappers were collaborators; Juice featured on Trippie's songs "1400 / 999 Freestyle" and "6 Kiss."
Lil Mosey has also declared his sobriety. On Monday, the 17-year-old rapper took to Twitter, writing, "I asked God to help me. Drugs won't take me I promise & Im done with them. I love y'all, pray for me."
Juice WRLD passed away on Sunday after suffering from a seizure at Chicago's Midway Airport. TMZ later reported that the late rapper allegedly swallowed multiple Percocet pills during a police search of his private jet prior to his death, which could have contributed to his possible overdose.