Recent Succession theme remixer Pusha-T was among the artists assembled for Rolling Loud New York over the weekend, boasting a mid-set surprise guest in the form of Wale.
As footage of the moment shows, King Push appeared to be actually surprised by the pop-in, though the ultimate mood was all celebration:
Though we're now a year out from the Surgical Summer back-and-forth that birthed "The Story of Adidon," a voice from the OVO team chimed in on the Pusha x Wale moment with a reference to a beloved What a Time to Be Alive cut.
Indeed, Drake's friend and "muscle" Chubbs commented on Elliott Wilson's repost of the Rolling Loud footage with a joking nod to the 2015 Drake and Future collab "Jumpman."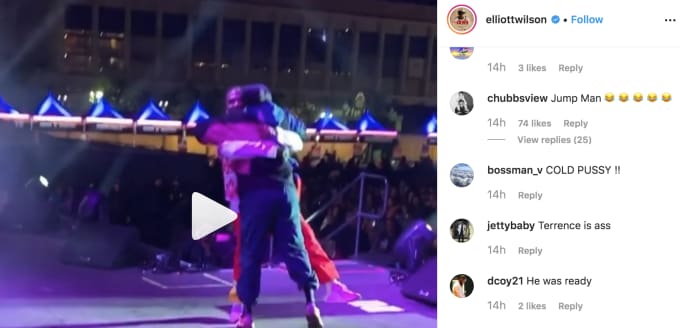 Pusha fans will recall that a Toronto show of his back in November 2018 showed multiple people attempt to rush the stage, an incident which Pusha promptly responded to by joking that someone had paid them to toss beer. "What the fuck is that?" he said at the time when returning to the stage. "Y'all know where the fuck I'm from?"
Following Chubbs' comment, Upscale Vandal—a close associate of Pusha-T—replied back: "I know right 🤣. Last time someone got that close it was 🤕🚑🚨." His message is a reference to the aforementioned Toronto show incident.
Anyway, revisit that excellent Succession cut below: