Jadakiss' Crust-Only Pizza Has People Asking 'Why?'
The rapper's love for pizza crust has been documented over the years, but is this custom order going too far?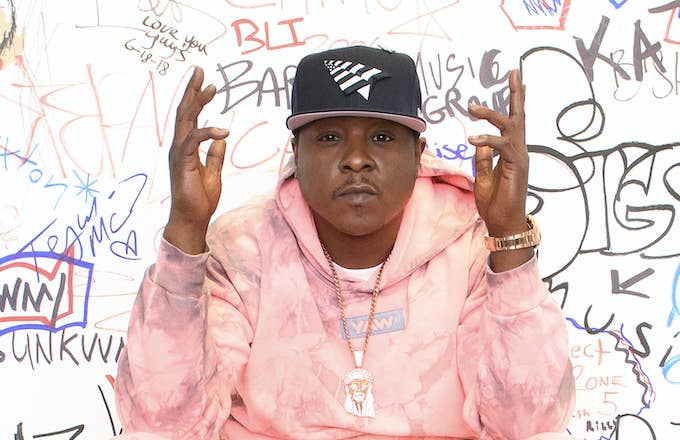 Getty
Image via Getty/Noam Galai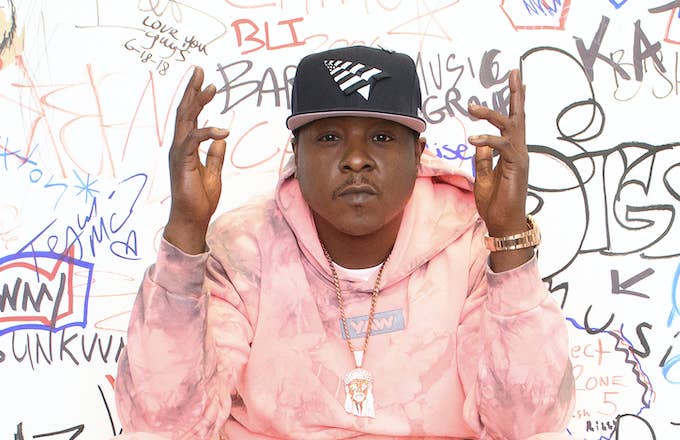 In a 2015 Grub Street article, fans got a glimpse at Jadakiss' health-conscious diet, which included everything from fresh-squeezed fruit juices to grilled veggies to cheeseless pizza. Yes, you read that right: Jadakiss prefers his pies without the staple topping.
"I was recording up in Yonkers at D-Block studios, so we ordered a cheeseless pie from Pizza Pizza, with spinach, arugula, all types of green leaves," he revealed. "It looked like a pizza with a plant on it. My favorite part of pizza, anyway, is the crust."
Nearly four years later, Jadakiss found himself back in the news for an even more unconventional pizza order. On Tuesday, New York pizzeria Cuts & Slices posted a photo of an "all crust" pie that Jadakiss reportedly ordered.
"Special request for @therealkiss," the Instagram post was captioned. "Who else like Crust only? 👀"
The photo was apparently taken back in 2018 and posted to the Instagram of Randy Mclaren, the owner of Cuts & Slices.
Mclaren recently shared a screenshot of an article about another pizzeria that was selling boxes of pie crusts. The Cuts & Slices owner revealed Jadakiss had suggested something similar back in 2018.
"@therealkiss been telling me since I opened up @cutsandslicesnyc to figure out a way to just serve CRUST, his favorite part of any pizza," Mclaren wrote. "#NowItsAThingAYearLater."
Though this "crust-only" pizza trend is picking up steam, some Twitter users are having trouble wrapping their heads around it. The custom Jadakiss order was met with mixed reactions as well as many questions, including: Is a crust-only pizza cheaper? Is it more expensive because of the extra cutting work? Why didn't Jadakiss just order breadsticks?
You can check out some of the reactions to the crust-only order below—followed by a purported response from the man himself.
ItsTheReal shared a screenshot indicating that Jadakiss' thoughts are "Can't do the cheese don't mean I can't do the crust lol."