Drake is showing support for his former foe Meek Mill.
The OVO boss responded to the news that Meek wasn't allowed to attend the 76ers-Raptors playoff game in Toronto this weekend. Sixers co-owner Michael Rubin revealed the information Friday night, posting a biting message to Judge Genece Brinkley—the Philadelphia judge who slapped Meek with a two- to 4-year prison sentence for violating probation. The probation stemmed from the rapper's 2008 conviction on drugs and weapons charges. 
Rubin shared an Instagram post claiming Meek's PO had approved the travel request, but Judge Brinkley ignored the filing because she was "obsessed with trying to control every aspect of his life."
Not too long after Rubin's post, Drizzy shared his own Instagram message, stating it was important for Meek to attend Game 1 of the Sixers' playoff series with the Raptors.
"They gotta let Meek into the city," Drake, the Raptors' global ambassador, wrote. "It's only right ... we got a classic series on our hands."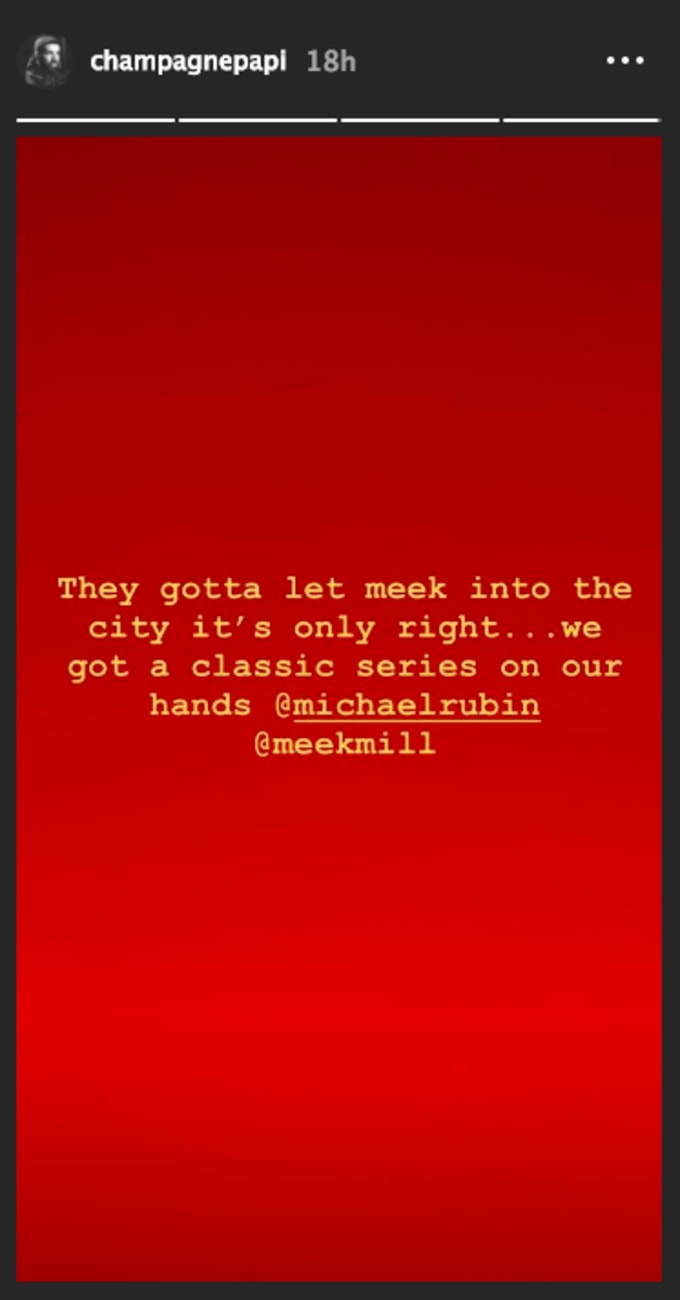 Meek has regularly attended Sixers games since he was released from prison one year ago. 
According to legal documents obtained by Philly.com, Judge Brinkley previously allowed Meek to travel to the United Arab Emirates, the Netherlands, Belgium, and Germany.
The Sixers-Raptors second-round NBA playoff series kicks off tonight.