Beyoncé Surprises Fans With 40-Track 'Homecoming' Live Album
The 40-track live album pairs nicely with B's new Netflix documentary.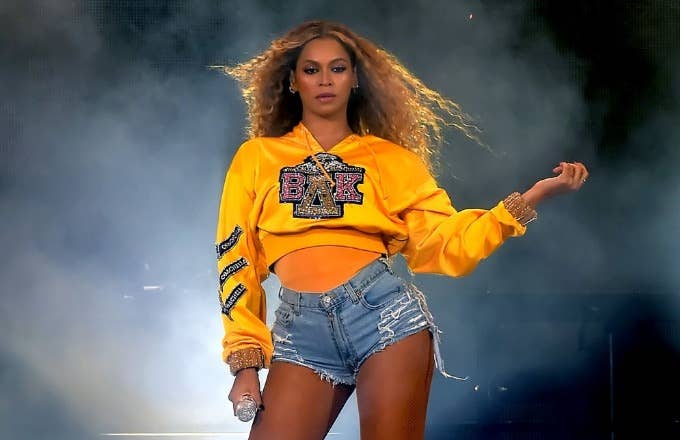 Getty
Image via Getty/Kevin Winter
As a supplement to her new Netflix doc, Beyoncé has shared a 40-track new live album to streaming services.
The Homecoming live album features audio from B's 2018 Coachella set, which is the subject of the aforementioned documentary, and is now available across all major streaming providers including Tidal, Apple Music, etc. Note the bonus cuts near the end, including "Before I Let Go" and "I Been On." The former is a cover of a Frankie Beverly & Maze classic, while the latter should be familiar to fans who recall a 2013 SoundCloud upload by the name of "Bow Down/I Been On."
As we should have expected, the album arrived as a total surprise overnight. Stream it above. There's also some Homecoming-themed merch now available via B's online shop.
Homecoming is preceded by previous must-see Beyoncé documentaries like Jonas Akerlund's HBO film on the first On the Run Tour and the home video stylings of the self-directed Life Is But a Dream. This summer, she's joined by Donald Glover and a damn near overwhelming assortment of additional talent in Jon Favreau's The Lion King revival.
Earlier this month, fans were quite briefly convinced that Beyoncé would be showing up for a remix of Lil Nas X's "Old Town Road." When headlines started positing X's tweet about it as fact, the Hot 100 chart-topper clarified that he was indeed trolling.