Lil Pump Is Boycotting Gucci But Will Still Perform "Gucci Gang"
"That done song changed my life. That's the only reason why I will keep performing that song."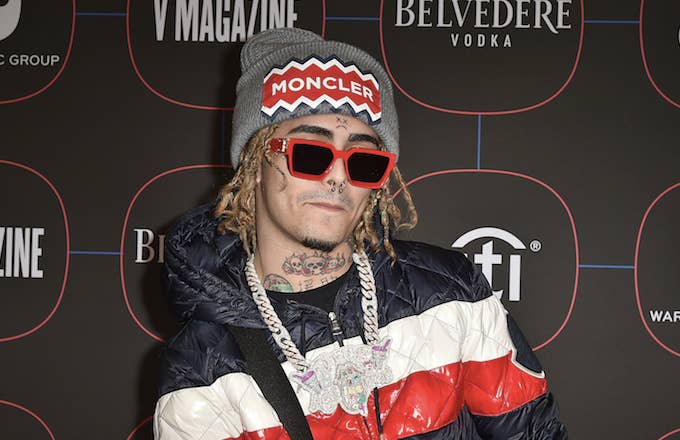 Getty
Image via Getty/David Crotty/Patrick McMullan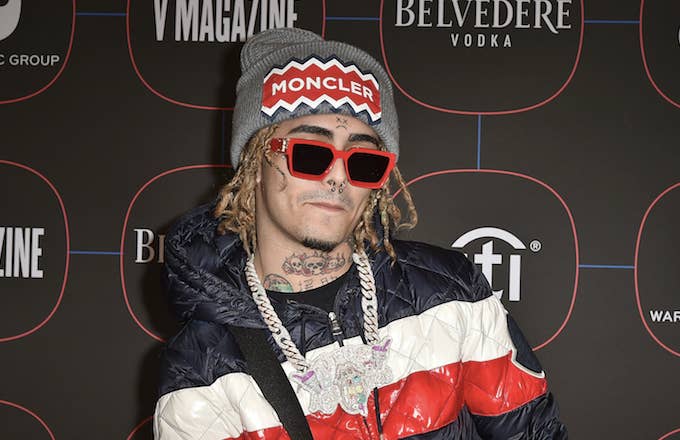 Lil Pump has joined the growing list of celebrities who are boycotting Gucci.
The 18-year-old rapper took to Instagram on Wednesday to condemn the Italian label over its blackface scandal. Gucci has received major backlash in recent days for a knitwear design that evoked racist imagery. The black balaclava sweater featured a large mouth cut-out that was framed by cartoonish red lips, similar to those seen on anti-black caricatures popularized during the Jim Crow era.
"Hey listen, with all that shit going on with Gucci. I am not supporting that shit," Pump said in an Instagram Live broadcast. "All that racist shit, no sir! No, sir!" 
Though Pump insists he will no longer support the fashion house, he said he will not retire his 2017 breakout single "Gucci Gang." 
"That done song changed my life," he told fans. "That's the only reason why I will keep performing that song, 'cause that's the song that changed my life. I went from broke to rich to that song. So, you know, it is what it is."
You can watch Pump's broadcast below.
Gucci has since apologized for the ill-conceived sweater and has pulled the item from its shelves. Gucci creative director Alessandro Michele released a company memo this week insisting he never intended to cause offense.
"The fact that, contrarily to my intentions, that turtle-neck jumper evoked a racist imagery causes me the greatest grief," the designer wrote. "But I am aware that sometimes our actions can end up with causing [sic] unintentional effects. It is therefore necessary taking full accountability for these effects."
Spike Lee, Dapper Dan, Soulja Boy, and T.I. are just some of the stars who have criticized the label over the sweater. Celebrities like Floyd Mayweather and Kodak Black have dismissed the outrage and said they have no intention to boycott Gucci.