UPDATED 12:30 p.m. EST: Frank Ocean's Tumblr appears to have been hacked, either after or as part of the alleged tease for a song featuring Kendrick Lamar, André 3000, and SZA.
One post reads, "If this post gets 25,000 likes I will release the Frank Ocean song featuring andre, kendrick and sza (it's a legit song)." It links to an Instagram pic on the account of someone purportedly named Patryk Ladniak in Poland.
The other of the two posts reads: "'SpirDark'. 2019 Comeback (soon). Nobody is safe. Email me if you're interested in buying unreleased Frank songs." Followed by an email address.
See original story below.
Tumblr is getting quite the traffic boost right now, as Frank Ocean has taken to his preferred announcement platform to seemingly tease the imminent arrival of new music.
In one post, Ocean teased the date March 1 and said simply "Solana + KL + Andre." In another post, he wrote, "? (2019) ? (2019) ? (2020)." As fans have noted on the /hiphopheads subreddit, he's also following an Instagram account with the handle @here.for.the.beans, i.e. the same phrase included in Tuesday's Tumblr tease: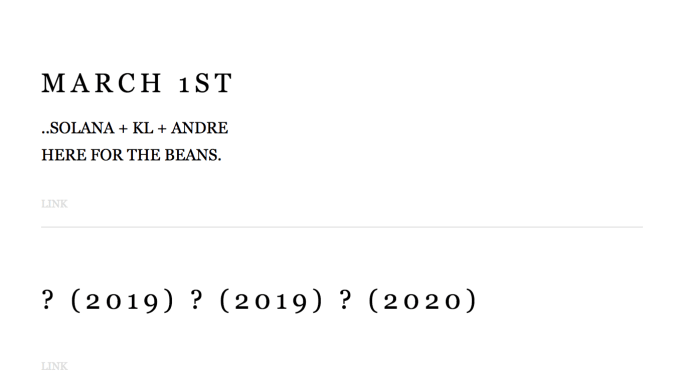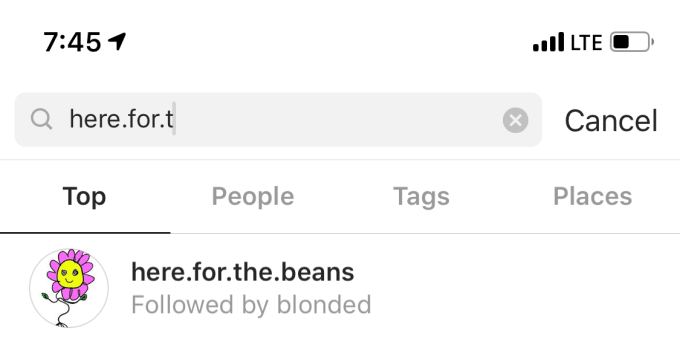 Are we about to get something new from Ocean, SZA, Pulitzer Kenny, and André 3000? Stay Tumblr-tuned.
Ocean's most recent full-length was the exceptional 2016 album Blonde, which was preceded by the equally exceptional visual album Endless. Last month, reports bubbled up claiming that Endless would finally be making its way to streaming services. Within days, however, Ocean had stepped up to clarify to fans that any such reports were indeed quite far from the truth. "Fake news," he said of the claims.
In the meantime, Ocean has given us surprise new election-themed doses of Blonded Radio and popped up on a number of features and one-offs. ASAP Rocky grabbed Ocean for a pair of cuts—"Brotha Man" and "Purity," respectively—on his 2018 album Testing. Travis Scott's 2018 ASTROWORLD cut "Carousel" also features some Ocean. Prior to the Endless/Blonde era, fans had waited four years for a new full-length Ocean project. This August will mark three years this time around, meaning a Blonde follow-up definitely isn't out of the question.