Premiere: LNDN DRGS Drop "Tomorrow" Video f/ Freddie Gibbs
The duo's 'Umbrella Symphony' with Currensy is expected to come out early next year.
LNDN DRGS came through with a belated Christmas gift.
The hip-hop duo, comprised of Compton's Jay Worthy and Vancouver's Sean House, delivered the official music video for "Tomorrow," which features Freddie Gibbs. The track appeared on the LNDN DRGS' AKTIVE Deluxe album, and quickly became a fan-favorite. The song's West Coast, throwback sound goes well with the new visual, as it has a simplicity that evokes the 1990s. Lo-fi footage, backstage shots, and concert clips are featured throughout. 
You can watch the "Tomorrow" video, shot by limitedvision, via YouTube above. LNDN DRGS is gearing up to release the much-anticipated Umbrella Symphony—their collaborative project with Currensy.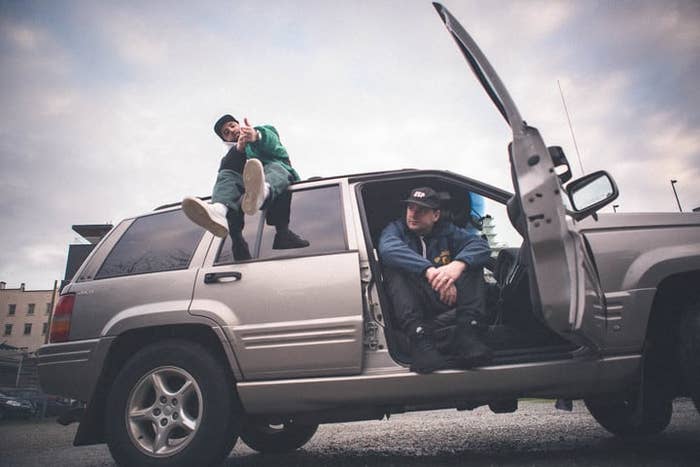 "Me, Sean, and Spitta been sitting on this EP for a year now, been waiting for the perfect time to drop," Jay told Complex. "It's that real cold weather music, wintertime shit. You can expect that to come out 2019 top of the year."