For one brief moment Thursday night, it appeared as if this increasingly doomed universe had once again been gifted with a surprise release from Beyoncé.
Two 10-track projects credited to Queen Carter popped up on streaming services including Apple Music and Spotify, per the Guardian, before quite quickly being blocked. The content of the projects (apparently just versions of older songs, including "Hey Goldmember"), as well as the fact that neither project debuted on Tidal, probably should have been a sign that these releases were not sanctioned.
At the time of this writing, reps for the affected streaming services had not publicly commented on the two projects' confusing existence. Neither had reps for Beyoncé. 
In an odd bit of timing, a collection of what were later confirmed to be "random scratches" circa 2015 appeared on SZA's artist page on the same streaming services. However, actual new music—as SZA explained in an Instagram Story update in response to the unauthorized project's release—is imminent: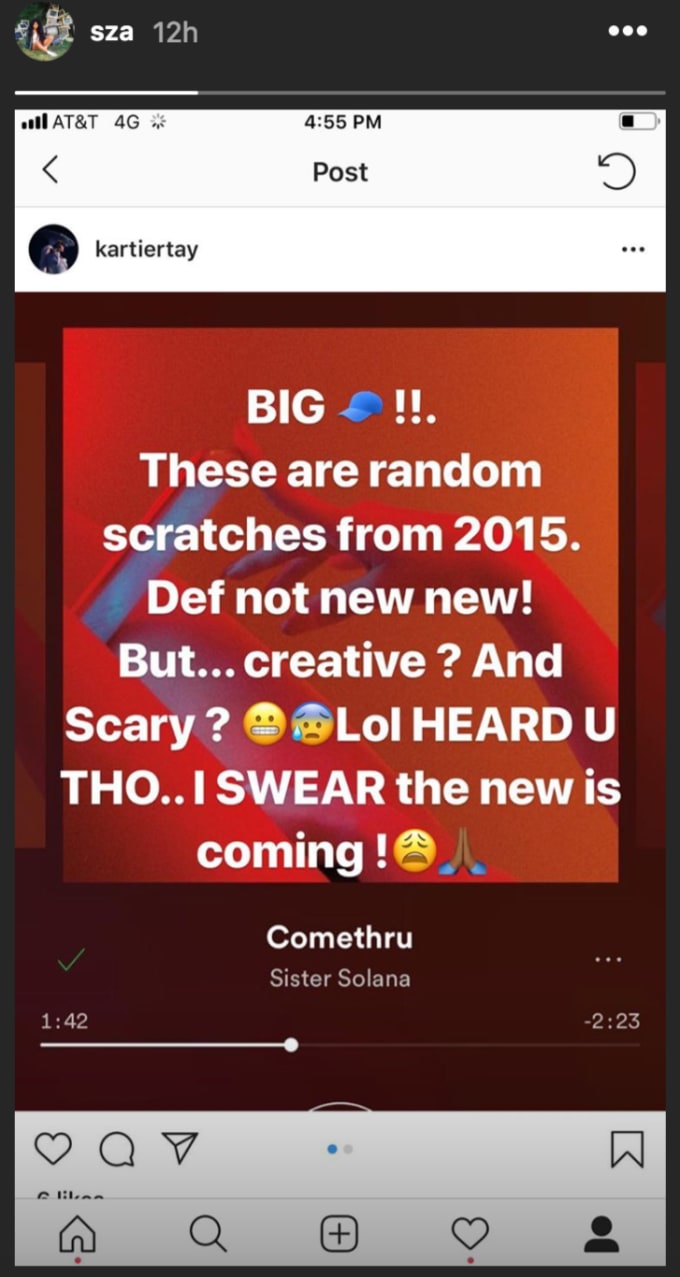 SZA's Ctrl dropped back in June 2017 to well-deserved acclaim. Beyoncé, meanwhile, last released new music in the form of the Jay-Z collab album EVERYTHING IS LOVE.