6ix9ine's Lawyer Believes the Rapper's Federal Charges Will Be Dismissed
Tekashi 6ix9ine is facing life in prison on alleged racketeering and firearm charges.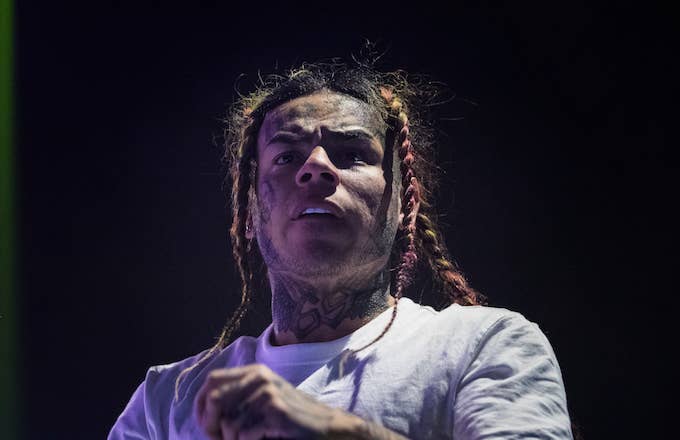 Getty
Image via Getty/Michael Campanella/Redferns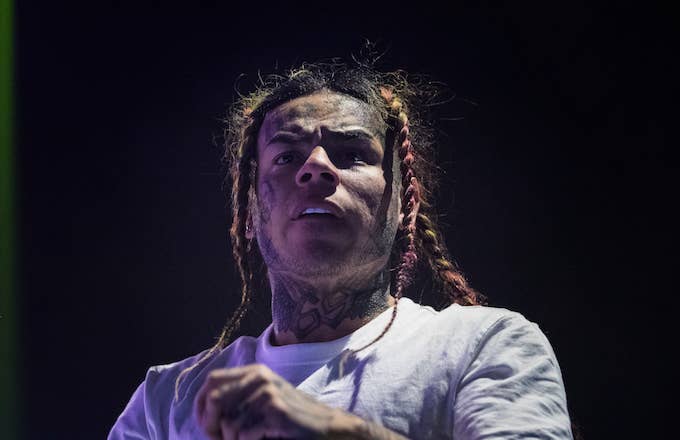 6ix9ine's lawyer says he's confident his client will secure another legal victory. 
Just days after the Brooklyn-born rapper was arrested on racketeering and firearms charges, his attorney Lance Lazzaro spoke to XXL about the alleged crimes and 6ix9ine's possible life sentence. Lazzaro insisted the controversial rapper was innocent, and that the federal charges would be eventually dropped.
"I believe that the charges against him is an over-charge by the U.S. Attorney's Office and that when the facts come out I am confident that the charges will be dismissed as it relates to Daniel Hernandez Tekashi 6ix9ine," Lazzaro said.
6ix9ine was taken into custody Sunday for his alleged participation in multiple shootings, drug distribution, and armed robberies. According to a 17-page indictment, federal prosecutors claim the 22-year-old has carried out a slew of violent and drug-related crimes along with members of the Nine Trey Gangsta Bloods street gang. 6ix9ine's associates Jamel "Mel Murda" Jones, Jensel "Ish" Butler, Fugan "Fu Banga" Lovick, Faheem "Crippy" Walter, and Kifano "Shotti" Jordan—the rapper's former manager—were named as co-defendants and currently in police custody. 
The indictment details a handful of 6ix9ine's alleged crimes that took place between 2013 and 2018. Prosecutors claim the rapper was involved in a gunpoint robbery on April 3, 2018, as well as shooting that occurred three months later; the latter incident left an innocent bystander wounded.
Lazzaro maintains his client's innocence.
"[6ix9ine was] not even in the state of New York [for] the July 16 incident," the Brooklyn-based attorney said. "Yet he's being charged with a shooting when he wasn't even in the state of New York. And you can't be guilty of a crime if you're not present."
6ix9ine and his fellow defendants are scheduled to appear in court Tuesday. The rapper is facing six counts and a maximum sentence of life in prison.