Beats and UNDEFEATED have linked up once more to deliver a new custom collection that fuses the streetwear label's signature tiger camouflage and Beats' latest technology. 
The Beats Pill+ portable speaker and BeatsX wireless earphones get dressed in a slick tiger camo for the collab, a print synonymous with both the culture and counterculture. The collaboration sees boxing Heavyweight champion of the world Anthony Joshua ahead of his title fight against Alexander Povetkin at Wembley this weekend.
Including the undefeated Watford-born boxer was "the icing on the cake" for the campaign according to Undefeated co-founder James Bond,  who explained to Complex over email about why Joshua was such a perfect fit for the campaign,  "AJ has cultural relevance and understands the culture we participate in – and the fact he's undefeated was perfect for us".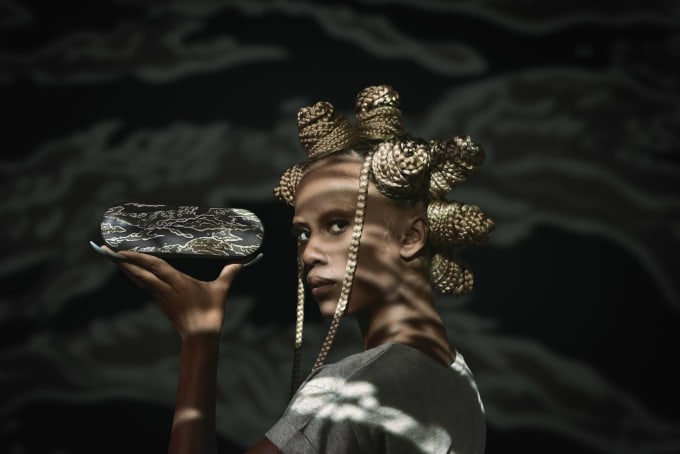 Rising UK musician IAMDDB is the other British star for the campaign, also embodying both Beats and Undefeated belief in showcasing the ever-evolving convergence cultures of music, athletics and fashion.
"We wanted to keep the narrative the same as the previous projects, colour story and philosophy and beats expanded by adding the next step to the headphones," Bond continued,  "...it's always key if the partnership is right, and we at Undefeated like to work with companies that do what we can't do so we're able to expand and evolve."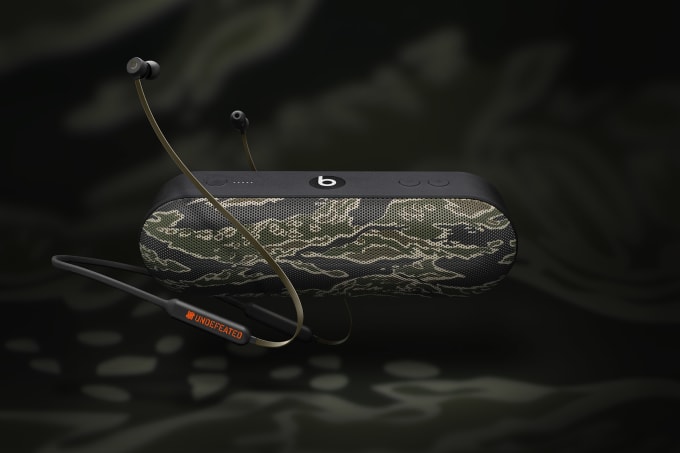 The limited-edition collection fuses Beats premium acoustics and sleek design with UNDEFEATED's bold attitude. The tiger camo Beats Pill+ is packaged inside a customized linen case with an auto-locking carabiner and metal D ring attached by a strong woven tag, and the olive green BeatsX comes with a tiger camo hard case lined with the customized linen and an orange Undefeated logo which pays homage to the detailing on the inner detailing of military grade apparel.  
UNDEFEATED also curated a playlist inspired by the collection's design, which features both UK and US rising talent like British up-and-comers Octavian, MIST and IAMDDB through to stateside talent 070 Shake, Valee and SahBabii. Listen to it below. 
The Undefeated Special Edition Pill+ (£179.95) and BeatsX (£129.95) are available now, exclusively at Apple.com.