Montreal's Matthew Chaim is back after taking a year off making music to deal with some personal matters, and the pop-R&B crooner sounds better than ever on his latest single, "Crash."
Matthew's 2016 song "Vanilla Ways" was his big breakout, getting some serious attention thanks to the Spotify Viral Charts and eventually resulting in a couple of million streams for the artist across his fairly modest song catalogue. Chaim took last year off to deal with some personal matters, but is ready to step back into the spotlight again: he dropped "Passion Soda" earlier this year, and now "Crash" as he prepares to release his debut EP.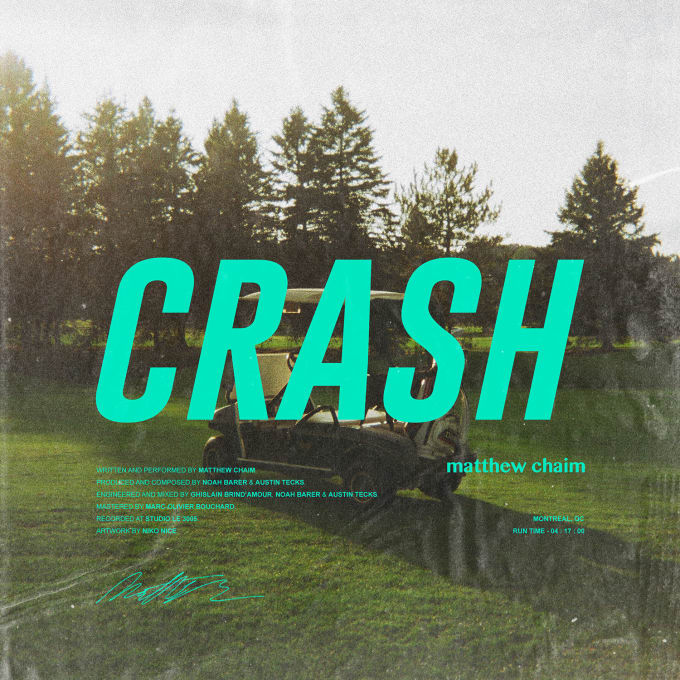 "Writing 'Crash' was an absolute tipping point for me," Matthew shares of the emotional track. "I wrote it during a very turbulent time in my life. My girlfriend was going through some extremely scary health problems, and we were navigating very surreal and daunting waters. The Crash writing sessions acted as an outlet for me to dump all of these heavy feelings living inside me at the time. This song taught me just how therapeutic songwriting can be, and my relationship with music reached much greater depths because of it."
Take in the beautiful song above and watch for Matthew's EP to drop May 18. And for anyone wondering, his girlfriend "has recovered and is now super healthy and thriving." We're glad to hear it, and glad to have Matthew back releasing music!