Prince Wasn't Cool With the Idea of Hologram Performances
The artist criticized the idea all the way back in 1998.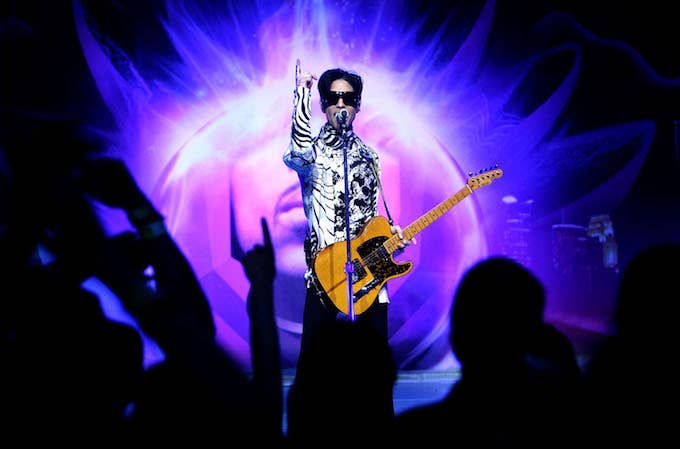 Getty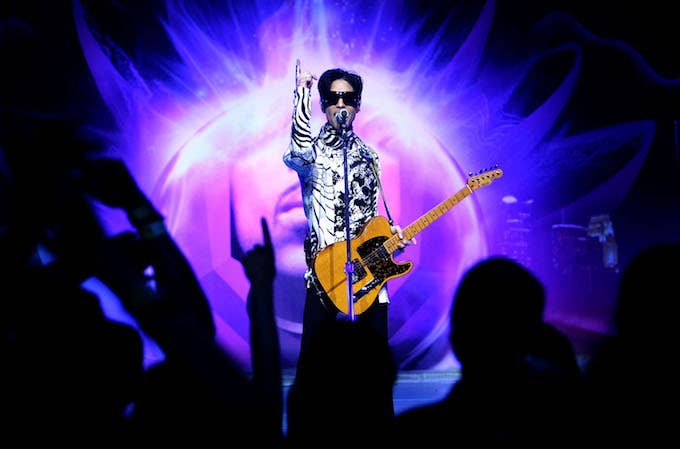 There's a rumor that Justin Timberlake's Super Bowl Halftime performance will include a hologram of Prince. And, as expected, Prince fans aren't too thrilled with the idea.
For one, the two artists had a reported beef that began in 2006, when Prince performed at a post-Emmy Awards party. The singer allegedly told the crowd: "For whoever is claiming that they are bringing sexy back, sexy never left!"—an obvious reference to Timberlake's hit song "Sexy Back."
One year later, Timberlake appeared on Timbaland's "Give It to Me" track, in which he seemingly responded to Prince's jab:
We missed you on the charts last week
Damn, that's right you wasn't there
Now if se-sexy never left, then why is everybody on my shi-i-it?
Don't hate on me just because you didn't come up with it
Oh, and there was also the time that Timberlake made fun of Prince's height at the 2007 Golden Globes.
But despite all that petty drama, the main issue many people have with a Prince hologram is that the artist opposed this kind of stunt well before it became a trend. In a 1998 interview with Guitar World, Prince was asked if he would ever consider using digital editing to perform with an artist from the past.
"Certainly not. That's the most demonic thing imaginable. Everything is as it is, and it should be. If I was meant to jam with Duke Ellington, we would have lived in the same age," he said. "That whole virtual reality thing... it really is demonic. And I am not a demon. Also, what they did with that Beatles song ['Free As a Bird'], manipulating John Lennon's voice to have him singing from across the grave... that'll never happen to me. To prevent that kind of thing from happening is another reason why I want artistic control."
Furthermore, Prince's good friend and collaborator Sheila E. also said Prince had expressed his disapproval of being featured as a hologram after his death. 
Let's just hope this Prince hologram rumor isn't true. We don't need another reason to hate on Timberlake.