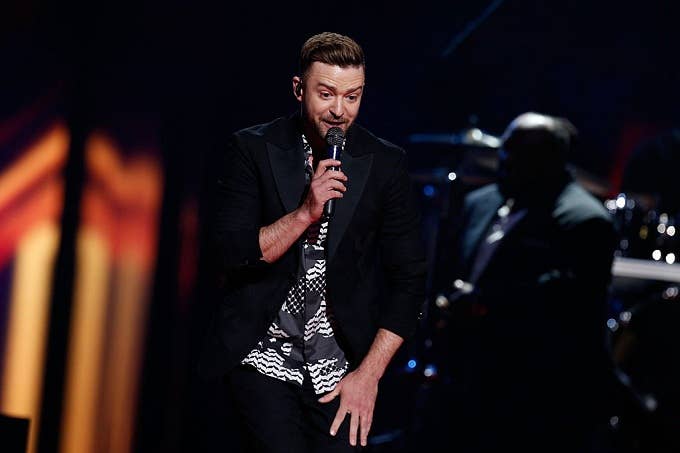 13 years after Justin Timberlake and Janet Jackson delivered one of the most memorable Super Bowl performances of all time (yup, I'm talking about nipplegate), the NFL has officially confirmed that Justin Timberlake will headline the Pepsi Super Bowl LII Halftime Show. The game is set to take place in Minneapolis, Minnesota on February 4, 2018. 
So, the rumors were true. Since Timberlake is a very beloved mainstream pop star, this will probably be well received by the majority of America who can't wait to hear his greatest hits for a few minutes in between a football game. But let's not forget that this won't be his first time on that Super Bowl stage, and he's still refusing to talk about that time back in 2004 when he somehow was involved in exposing Janet Jackson's right breast to the entire world.
Timberlake has famously declined to comment on what has become known as "nipplegate," and was even asked about the incident as recently as 2014, when he flat out denied even going there. "I'm not touching that thing with a 10-foot pole," he said.
I gotta hand it to him, it's a refreshingly direct way for a celebrity to deny speaking about something. But I'll just add that Timberlake was instrumental in two huge fails: one of the biggest FCC fines in history and Viacom and MTV losing Super Bowl halftime production duties. And the NFL is inviting him back, and not her. I'll leave you to make your own conclusions. 
Send all complaints, compliments, and tips to sportstips@complex.com.