Big Sean blocked me on Twitter because I picked on him about the weak-ass bars he spits from time to time. So, I'm reviving my "Most Big Sean Lines" series for his new tape, Double Or Nothing, which paired Sean up with everyone's go-to producer right now: Metro Boomin. I wasn't expecting the album to be anything special, but after seeing the response today, it looks like I was alone in that camp—everyone seemed to be perplexed on Twitter about how bad some of his lines were. I, for one, was not perplexed. I like Big Sean as a feature artist; he has the ability to murder a verse on someone else's song. When it comes to his own tracks, though, he's often inconsistent. The proof is in the pudding, my Gs, just check out the most Big Sean lines on Double Or Nothing. (I'm so sorry for this.)
"Oh my God, oh my God, you cockblocked/Bitch I sock you out yo' socks"
Song: "Go Legend"
This is such a bad line, I don't know where to begin. Sean must've forgotten that we're respecting women in 2017 and beyond.
"Pussy so good, I never fuck you in the ass"
Song: "So Good"
This makes Biggie's line about his girl looking so good that he'll suck on her daddy's dick seem acceptable. Metro probably regretted giving him these 10 beats.
"What goes around comes around, faster than fidgets"
Song: "Big Bidness"
WEAK.
"I had a dream I rode with Rosa Parks in the back of the 'Bach/And we was blowing a blunt and she was packing a strap/Like damn, it do feel good to be black in the back"
Song: "Who's Stopping Me"
That's a real line Big Sean rapped in an effort for everyone to believe he's an elite rapper. I don't wanna be mean, but come on, man.
"And then start from square one on some first cigarette shit in a whole new direction"
Song: "Who's Stopping Me"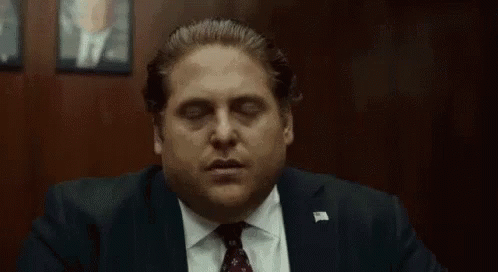 "Got a long dick, that shit barely fit/Like O.J.'s glove, you must acquit"
Song: "So Good"
We believed in you, Sean.
"I don't drink tap water, but got tapped phones"
Song: "Pull Up N Wreck"
What does this mean? Why would having your phones tapped be a good thing? 
"You lil' baby, I'm the dad, tryna fuck so bad, 'cause that"
Song: "So Good"
He ended both of his verses on "So Good" with this because it's a good line and not creepy at all.
"I'm not playing with you, bitch, this not the WNBA"
Song: "Savage Time"
Yeah. No.
"My niggas used to sell dope, they was Backstreet Boys/Cops land 'em on the pavement, now they black street boys"
Song: "Savage Time"
Black. Street. Boys. Barz.
"And I follow the signs, yeah not street signs I mean universal signs, I'm outside"
Song: "In Tune"
Sure.
"And God blessed me like I got bad allergies"
Song: "In Tune"
You're not fucking with Kendrick spittin' that weak shit.