Atlantic Records isn't fucking around when it comes to the official Bright soundtrack. For David Ayer's upcoming Netflix release, Atlantic has assembled everyone from Portugal. the Man to Lil Uzi Vert for a fittingly versatile 13-track collection that somehow features absolutely zero contributions from star Will Smith.
The soundtrack, produced by Ayer and Atlantic Records' Kevin Weaver, hits the usual outlets Dec. 13. Peep the tracklist below.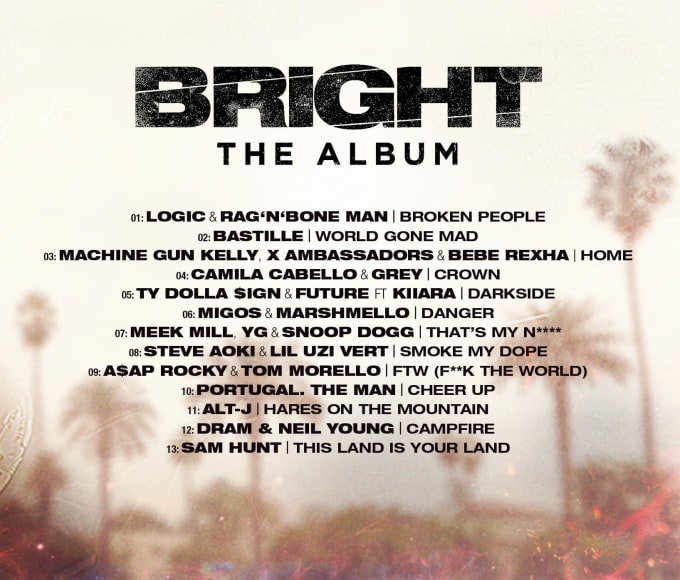 Bright reunites Ayer and Smith, who previously worked together on last year's Suicide Squad. The film is set on an alternate present-day version of our demonstrably shitty planet. Smith and Joel Edgerton star as two police officers, one human and one "orc," whose would-be routine evening of patrol becomes something very different.
Smith and Edgerton are joined in the cast by Lucy Fry, Noomi Rapace, Enrique Murciano, Edgar Ramirez, Ike Barinholtz, Margaret Cho, Kenneth Choi, Veronica Ngo, Alex Meraz, and more. Ayer penned the script alongside Max Landis (American Ultra).
Catch Bright on Netflix Dec. 22.