Her forthcoming EP is called Deleted Tweets, and it's the perfect project title for the artist whose name draws inspiration from the weird and wacky world of the WWW, and whose Twitter timeline might sometimes have you going, "Did she really just tweet that?" But Internet Daughter is much more than just an outspoken online persona; she's the real deal, and one flip through her extensive library of material will leave you impressed, if not only by the output but by the growth and evolution of her sound.
She's dabbled in jersey club, EDM trap, future bass and hip-hop, and Deleted Tweets is an evolution of her electronic-influenced hip-hop sound. We're happy to be premiering her latest single, "Unapproachable," here today on Complex. Sonically, the track dances between drill-rap for the verses and cloud-trap for the hooks, perfectly illustrating Internet Daughter's eclectic style behind the buttons.  Toronto art scene stalwart Just John lends vocals to the track, and exhibits similar fluidity with his flow, with additional production by Internet Daughter's Bedroomer cohort Eytan Tobin finishing things off.
Stream "Unapproachable" above and read on for our interview with Internet Daughter where she explains how the project came to be, what kind of music she vows to never make and what she wants to do next.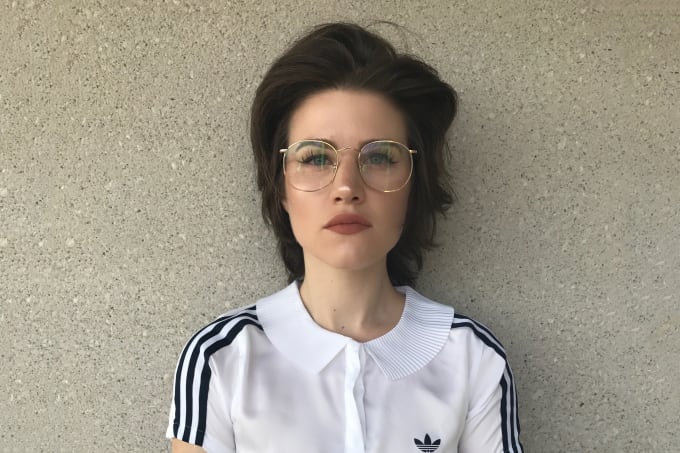 What can you tell us about the origins of the name of your new EP?
I came up with it a super long time ago and I'm not fully sure why. I think because I spill a lot of stuff on Twitter people will say, "you know this is public right?" but I mostly don't care. I second guess and hit delete sometimes, but I like to be pretty honest on the Internet, which might weird some people out.
This latest EP is pretty heavy on the hip-hop/rap tip with electronic influences, but you've made lots of different styles of music. Do you ever feel pressure to stick to a certain style?
Not really. Except a lot of the connections I made in the beginning are more EDM-oriented so now when I send things out to old connects they're like "That's too rap for us sorry." That's okay cause I like to challenge myself and not get too comfortable. I'd rather be a well rounded song writer than make the same sounding thing all the time.
You started DJing before your ever made your own music, but was getting into producing always in your plans? Or was it unexpected?
I started to learn to DJ and produce at the same time. It was just easier to pick up DJing and go out and do it than immediately, rather then put a good track out. Both things interested me but at first I really would just tinker with keyboard plugins because I had no idea how to structure a song.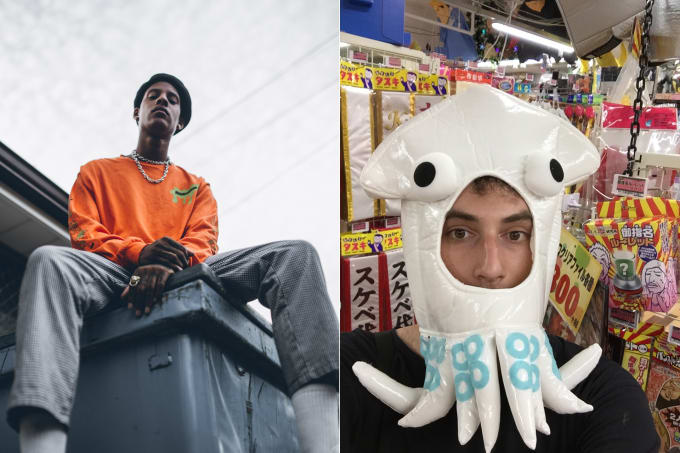 A lot of your music is collaborative either with other producers or with artists. What do you like about this versus making music solo?
All my old music for the most part was solo I really only began collaborating in 2016. It might sound stupid but when I first started I didn't want male producers on all my stuff. I didn't want to give anybody the chance to say "oh he definitely carried more of the weight in that production." I also really enjoy working with rappers and vocalists because having fully original tracks is amazing. Working with other producers however is also great because sometimes I'll be stuck with an old idea and just having a second persons aesthetic involved moves a rough idea into a fully completed one.
What can you tell us about the creative process for your new EP? Did you just send the artists some finished beats or did you tailor the beats to the artist you were working with on each?
I sent the beats to various local vocalists but mostly on the Internet. Some didn't reply; some did; and we just went from there. I made all the beats alone except for ("Unapproachable"). That one I just couldn't QUITE get to a place I was happy with so (Eytan Tobin) jumped in.
Earlier this year you played a bunch of dates in Asia - what was that like?
A mix of fun and stress. We had some weird things go wrong like having to miss a flight that connected through Vietnam because you needed a Visa to fly through on a budget airline. So basically it's us at the Taipei airport sitting on the floor trying to fill Visas out in time, which did not happen. We met lots of new friends though and even met a lot of Canadians who now live abroad. Playing Seoul Community Radio was super tight.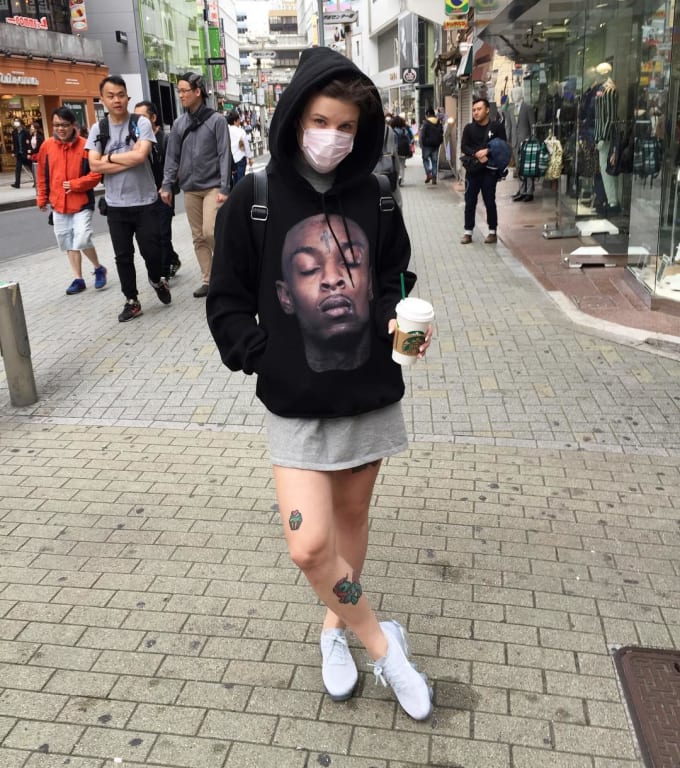 Related: What are some things you think Canada/Toronto could learn from Asia's music scene?
I feel like they were more open to different genres of dance music. I think a lot of people here go out to hear things they already know rather than go out to discover NEW things. Japan, Korea, Taiwan, Singapore, and Thailand all felt like they were really into alternative styles of music.
What are the best and worst things about Toronto when it comes to living here as an aspiring artist/creative? 
Specifically for myself it's a lack of a scene for the kind of stuff I like to make and play out. There's scenes in cities like Montreal, NYC, LA but not really here. I'd describe it as that sort of "beat maker" scene. I'm involved with it via the Internet but not IRL; it doesn't exist here as much. I find Toronto is very very very into techno and that's not a genre I'm ever going to make so for me that kind of sucks haha. Best thing would probably be that you're surrounded by so many great producers in Toronto that you can bounce ideas off of or ask for advice. 
What's your favourite memory involving music? Could your own music or someone else's.
For my music it was being asked to make my first official remix on a big label for Felix Cartel. It made me realize I wasn't actually a garbage musician since I doubt a lot of my work. 
What are your big short term and long term goals right now?
Make more beats, connect with more rappers and vocalists. It can be a hot minute for vocalists to actually give you stuff back but I do have more things in the works. Long term — hopefully do some visuals for the EP and then work on a full length. All I want to do is keep making beats.