The internet is convinced Lorde has been secretly rating the world's onion rings.
According to an investigative report published in News Zealand's Newshub, the 20-year-old singer is the mind behind a mysterious Instagram account dedicated to the fried snack. The now-deleted account—@onionringsworldwide—featured photos of onion rings from different eateries around the globe. Each image was captioned with the restaurant's name and location, a brief review, and a rating scale from 1 to 5. It's also important to note that Lorde was one of the account's 24 followers, along with several of her friends and associates. We know: That's hardly enough evidence to support this theory; but things get more convincing as the report goes on.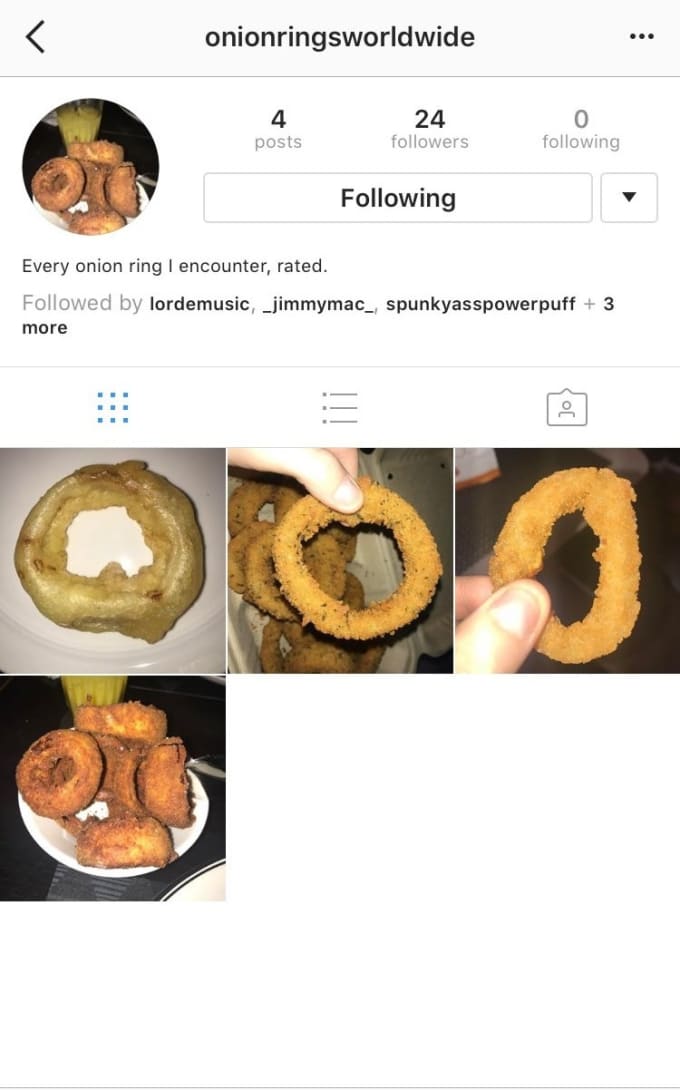 Writer Anna Bracewell-Worrall points out that the location of every reviewed onion ring matches up with Lorde's recent travels. For example, one ring was apparently consumed during a flight from Tennessee to New York, around the same time Lorde finished performing at Bonnaroo. The writer also analyzes the language and spelling used in the posts, as well as side-by-side finger comparisons. Yes, it's somewhat creepy, but very thorough.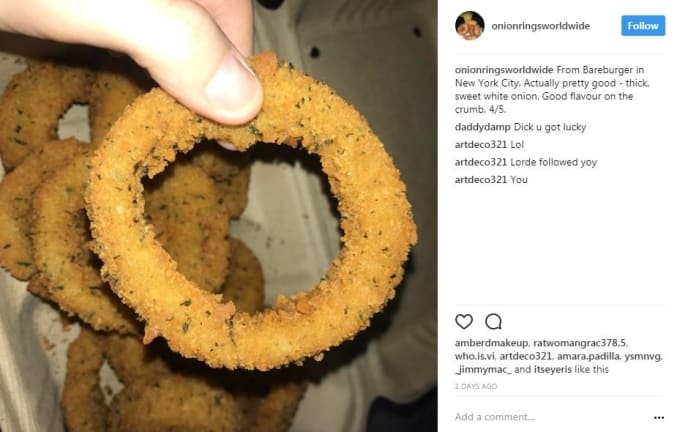 As a part of the investigation, Bracewell-Worrall reached out to Lorde's team with a series of onion ring-related questions. After failing to get a response, @onionringsworldwide mysteriously vanished from Instagram.