Justin Timberlake, Pharrell, and Timbaland Reunion Suggests a New JT Album Is Coming Soon
Justin Timberlake shared a photo of him with Pharrell and Timbaland, effectively teasing his fifth studio album.
It's been nearly four years since Justin Timberlake shut down the pop/R&B game and went back-to-back with The 20/20 Experience and The 20/20 Experience – 2 of 2. And while he's worked on a handful of projects since—namely the Trolls soundtrack, which featured his chart-topping single "Can't Stop the Feeling"—we've yet to hear what the 36-year-old star has in store for his proper follow-up.
We'll still have to wait on the music, but a recent Instagram post from Timberlake suggests he's hard at work on the project. Even more promising, the IG post featured Pharrell and Timbaland, two legendary producers who have played a major role in the sound and success of JT's solo career.
What's more, Danja, who works closely with Timbaland, said he and Timbo along with the Neptunes (Pharrell and Chad Hugo) were working on a project together. Timberlake then came through with the eyes emoji quote tweet:
What u think u gon get if I'm with Tim in one room... and Pharrell and Chad in another room at the same time on the same project???
Subtle, but we see what he did there, no pun intended.
Scott Vener, who works closely with Timberlake and Pharrell, also shared a few pics teasing studio work.
Tyler, the Creator hopped in Vener's comments to share his excitement: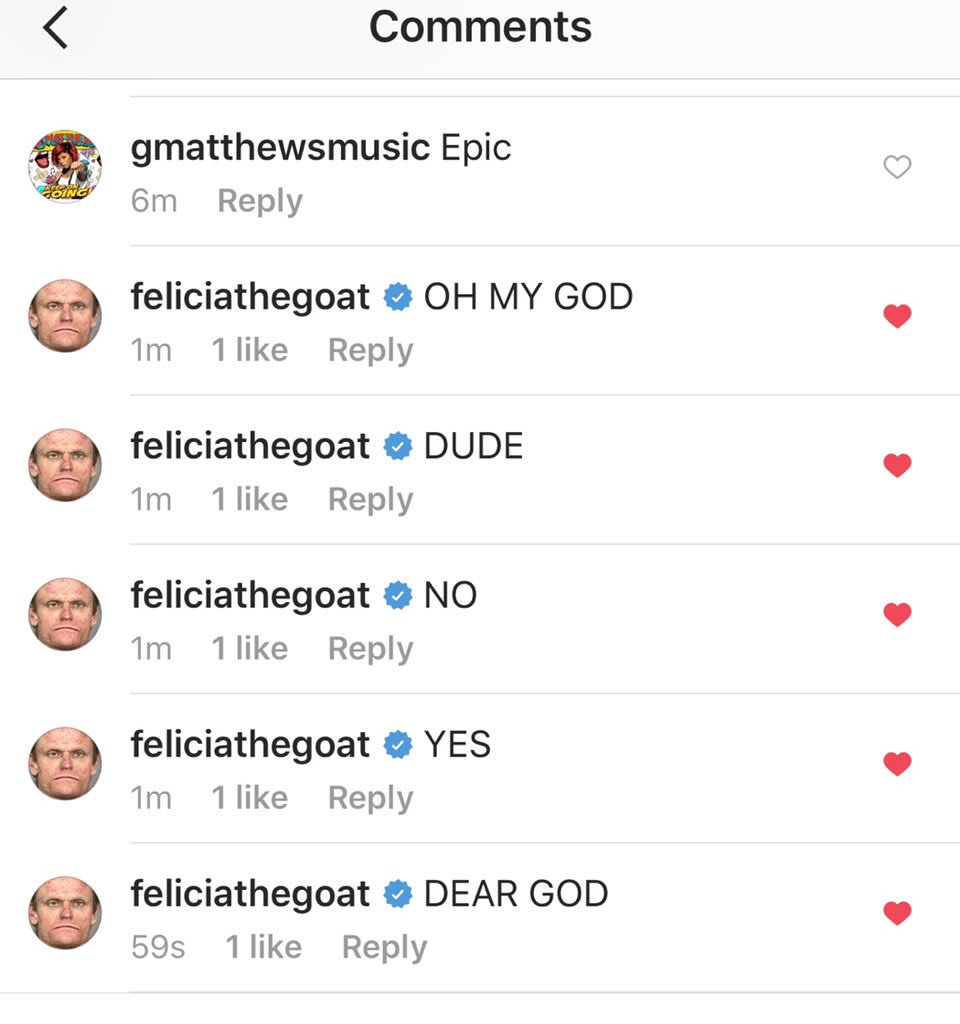 Back in November, Timberlake spoke with Variety about working on new music with Pharrell and Timbaland. "I wouldn't say [my new music] is the antithesis of 20/20, but it does sound more singular," he said. "If 20/20 sounded like it literally surrounds your entire head, this stuff feels more like it just punches you between the eyes."
He added: "Tim is a sound junkie, the same way Pharrell is a song junkie. And then Max [Martin] is like music's Morpheus."
That combo of artists is on another level. Suffice to say, fans really want whatever they're cooking up.
Timberlake, timberland and pharrell coming back as a trio. Fam that albums already platinum 👀🔥
Justin Timberlake got a full blown beard and he with Timberland and Pharrell... something magical may be happening
That picture of Timbaland, JT and Pharrell still has me shook I need new Timberlake in my life
When you see that Justin Timberlake, Pharrell, and Timbaland are all in a picture together and you starts freaking out...😩😲😱