Streaming Has Become the No. 1 Way Americans Listen to Music
Drake, Rihanna, and more led the way to streaming beating out digital sales for the first time.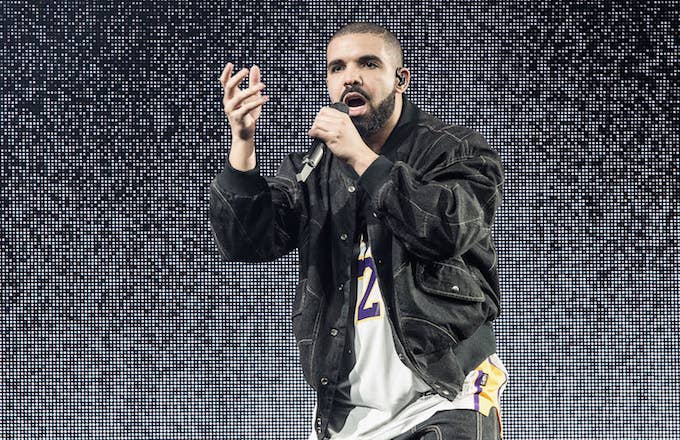 Getty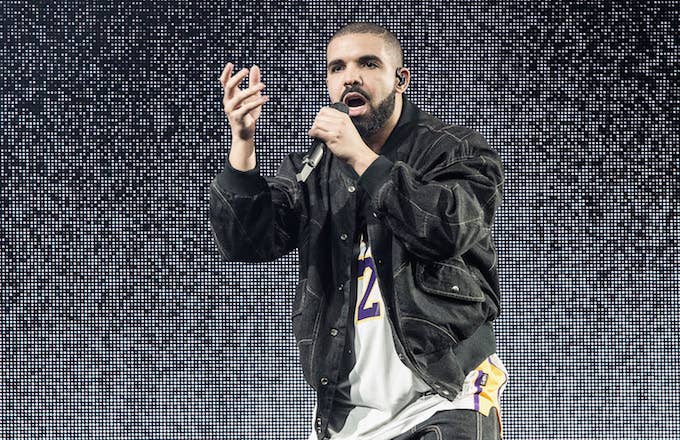 It's official: streaming has bumped off digital sales to become the number one way that Americans consume music.
A new report released by Nielsen Music finds that this past year, streams made up roughly 38 percent of the "music consumption market" in the U.S., with more than 251 billion songs obtained via this method. That number is up a whopping 76 percent from last year, and it marks the first time that streaming has passed digital sales. As the study put it: "the on-demand audio streaming share [of total music consumption] has now surpassed total digital sales (digital albums + digital track equivalents) for the first time in history." 
The rise is in no small part to fans of hip-hop and r&b, who use streaming services disproportionately. Those genres make up 22 percent of all listening, but 28 percent of streams. And a man who straddles both genres, Drake, is Nielsen's top artist of the year. Drizzy is responsible for over 5.4 billion streams this year, more than three billion of which were on Spotify. The Weeknd, Kanye West, and Rihanna were some of the other most-streamed artists, according to the report.
Six different songs broke the 500 million stream mark, twice as many as last year. Among the tracks to hit that milestone were Desiigner's "Panda" and Rihanna's hit duet with Drake, "Work." 
The study also had information about the ongoing vinyl renaissance. The format had its biggest year since 1991, with sales of 13 million.