Elon Musk's Twitter Takeover Could Lead to Layoffs for Nearly 75 Percent of Staff
Elon Musk has reportedly informed potential investors in the Twitter acquisition deal that he plans on cutting the Twitter workforce by almost 75 percent.
Getty
Image via Getty/Michael Gonzalez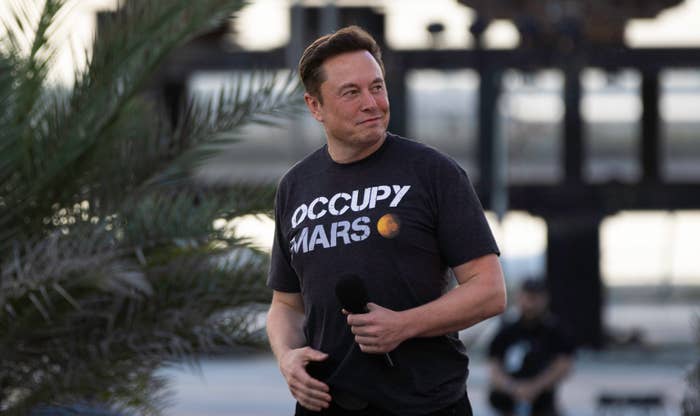 Elon Musk reportedly plans on making drastic changes to Twitter's workforce once he finalizes his acquisition of the platform. 
According to the Washington Post, Musk informed potential investors that he's considering a layoff of nearly 75 percent of Twitter's entire staff, decreasing the number of employees from 7,500 to just over 2,000. The Post reports Twitter had already been looking to slash its workforce by about 25 percent in an effort to shave $800 million off payroll by the end of 2023. The plan is an indication that the company was struggling with financial issues before Musk came into the picture, and provided a "golden ticket."
Twitter filed a lawsuit against the 51-year-old in July after he tried to back out of his $44 billion acquisition. The SpaceX and Tesla CEO agreed to finalize their agreement earlier this month, asking the court to give him until Oct. 28 to secure the necessary finances to close the deal. 
Before he attempted to terminate his deal with Twitter, Musk seemingly warned the company's employees during a Q&A session that there would need to be a downsizing of the workforce upon his arrival. He considered the approach to be a "rationalization of headcount," saying, "Anyone who is a significant contributor should have nothing to worry about." 
WaPo correspondent Elizabeth Dwoskin went on to tweet, "Twitter finally replies to our scoop in an internal note to staff saying the company did not have any confirmation from Musk about his plans and that Twitter's own, smaller-scale 'cost savings discussions' were put on hold once the merger agreement was signed."
Variety reports Musk acknowledged during a Tesla third-quarter earnings call earlier this week that he was overpaying for Twitter, but also stressed "the long-term potential for Twitter in my view is an order of magnitude greater than its current value."