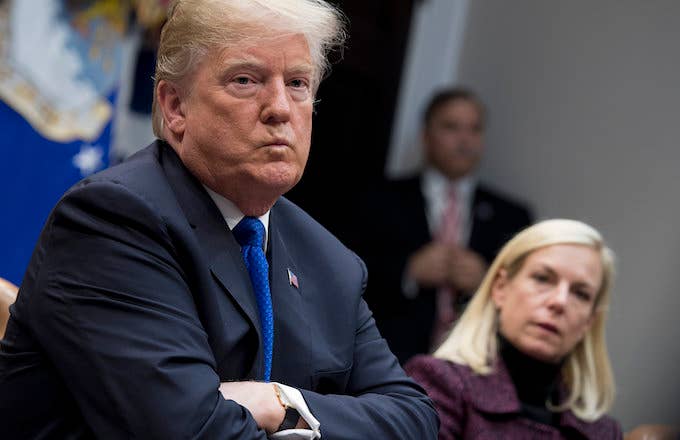 It was only a few days ago when President Trump called himself a "stable genius" in response to a book questioning his fitness for office. Now, the 71-year-old president is scheduled for his first physical since taking the oval office on Friday, Jan. 12. As the oldest elected president, there were naturally some concerns about the president's health—but it doesn't help that he's made some outlandish remarks that have many questioning his sanity.
In a tell-all book on President Trump's White House, Fire and Fury, author Michael Wolff claims that some U.S. officials question if he has dementia, learning disabilities, and ADHD. Of course, President Trump has since denied all of this and called Wolff a "total loser who made up stories in order to sell this really boring and untruthful book."
Others have been concerned with Trump's diet, which seems to include fried chicken, Diet Coke, and plenty of McDonald's Big Macs. He's also not known to exercise much, aside from his visits to the golf course.
It's not mandatory for elected officials to have a physical, nor do they have to release the results. However, it's become commonplace for them to do so. The White House has confirmed that Trump will follow through on this. 
After his last physical, Trump's personal doctor, Harold Bornstein, claimed he was the "healthiest individual ever elected" and stated that his lab results were "astonishingly excellent." This time, Rear Admiral Ronny Jackson will administer the much anticipated public report on President Trump's health.