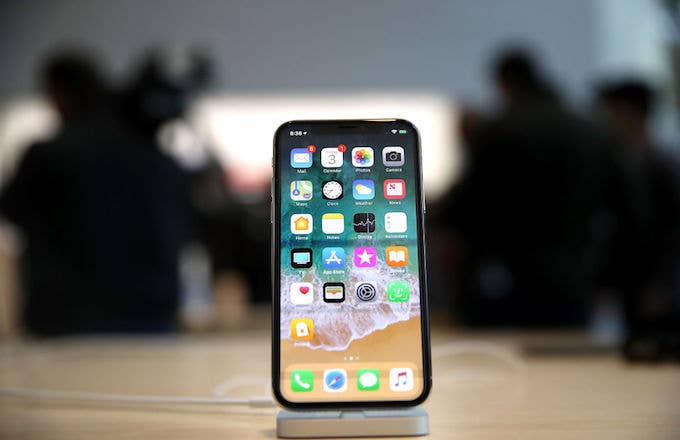 The iPhone X is dead—well, sort of. Apple is reportedly planning on discontinuing the latest version of the phone in their series.
According to an AppleInsider report, Apple analyst Ming-Chi Kuo noted that the iPhone X didn't attain the popularity it was projected to reach, especially in China. Due to low sales, Apple might stop producing the phone as soon as this summer. If this turns out to be true, the phone would be off the market in less than a year since it debuted last September. There's also a chance that the X will be offered for a lower cost than its current $1,000 price tag when a replacement series is unveiled.
The replacements, which could arrive as early as this fall, may include an iPhone X Plus, created to offset concerns about screen size. (The report also noted that users perceived the iPhone X as having less space than the iPhone 8 Plus since the black bar on the top invades the screen.) Other controversial design choices including the removal of the home button and the headphone jack, on top of the iPhone's highest price point to date, probably didn't help.
9to5Mac stated that the rumored iPhone X Plus "will continue to improve Face ID technology, screen to body ratio, etc." on top of increasing the memory content and embedding AMOLED display in two of its models. 
The iPhone X sales reportedly capped off at 29 million in their fourth quarter, according to numbers obtained by Fortune. Although it was the most popular iPhone at the time of its release, research company Canalys revealed that it sold at a slower rate than some other iPhones when they initially came out.