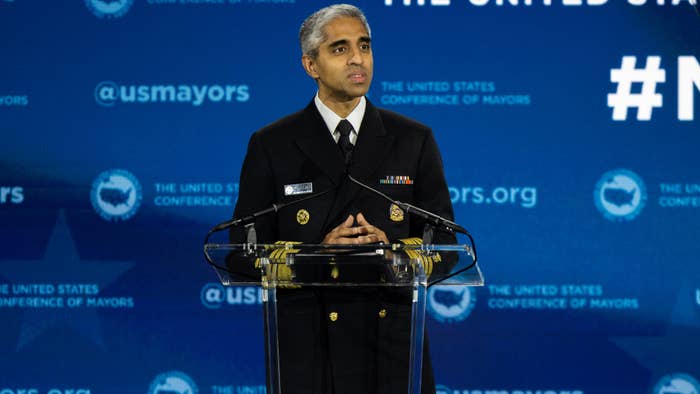 The U.S. surgeon general is warning of an epidemic of "loneliness and isolation" in the U.S., saying in an advisory report released this week that social disconnection is potentially as deadly as smoking up to 15 cigarettes a day.
In the 82-page report, available in full here, Surgeon General Dr. Vivek H. Murthy said he didn't initially consider the issue of loneliness to be of the level of a "public health concern" when he took office nearly a decade ago. In the years since, however, Murthy says he's had his mind changed—both by speaking with people across the country who felt socially disconnected and by diving deep into the numbers.
As Murthy noted, one in two adults in the U.S. had reported experiencing loneliness prior to the pandemic. The pandemic, of course, quite obviously worsened the issue. As highlighted by Murthy's office, the pandemic—though by its nature a "collective experience"—hit certain groups in the U.S. harder than others. A key facet here pointed to in the report is that frontline health care workers, for example, were faced with a far different pandemic experience than those who were working from home.
Social disconnection, or "lacking social connection" as it's worded in the report, has not only been determined by Murthy's office to be potentially as deadly as smoking up to 15 cigarettes a day—but it's also said to be linked with the chance of premature death from more commonly discussed health issues like cardiovascular disease and hypertension.
Per Murthy, the health care industry has faced additional costs in the billions as a result of the loneliness epidemic, not to mention the immediate cost the issue has on human lives.
Check out the full report here.
In short, it's easy to see how we've arrived at this point. And as the studies cited in this new report notably suggest, the issue precedes the pandemic. The average person in the U.S. is routinely forced to work themselves, often literally to death, for wages that often fail to cover even the most basic of needs for modern life.
We're told to dream big, and thank fuck for those of us who still do despite it all, but then we are routinely asked to sell out our dreams so that some CEO-y dipshit at the top of the proverbial ladder can further pad their bank accounts with our ideas.
It can all feel daunting—hopeless, even—until you realize you're not the only one being crushed by capitalism. We're all in this together, as doomed as it may so often seem.