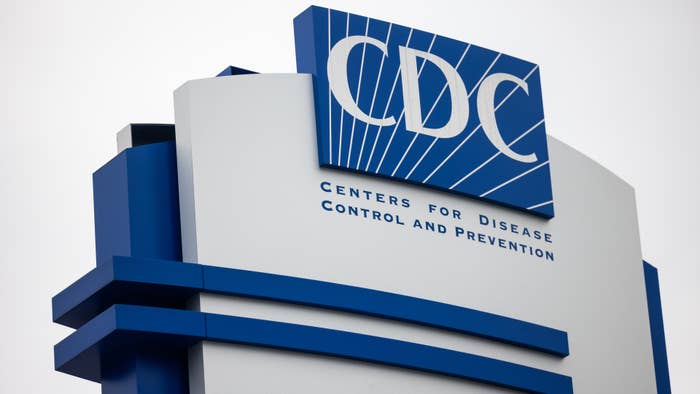 A new report shared by the CDC this week shines a light on data the agency says shows that teen girls are experiencing "record high levels" of violence and sadness, as well as a marked increase in suicide risk.
In a statement shared alongside the data, which is included in the 89-page Youth Risk Behavior Survey, Debra Houry, M.D., M.P.H.—the CDC's current chief medical officer—pointed to the need for greater availability of prevention programs at the high school level, arguing that such programs can prove crucial to those experiencing trauma at such a young age.
"High school should be a time for trailblazing, not trauma," Houry said on Tuesday. "These data show our kids need far more support to cope, hope, and thrive."
The data was gathered in late 2021 and marks the first data of this kind to be collected since the beginning of the pandemic. Key findings include, but are not limited to, the following: Nearly three in five (or 57 percent) of teen girls in the U.S. "felt persistently sad or hopeless," nearly one in three "seriously considered" suicide, almost one in five experienced sexual violence over the past year, and more than one in 10 said they had been forced to have sex.
The latter statistic stands as not only the first increase in this category since the agency first started tracking such data, but also marks a 27 percent increase when compared with the same stat from 2019. The number of teen girls who reported sexual violence over the past year was shown to have risen 20 percent since 2017.
Broken down further, the newly released data shows similarly alarming increases elsewhere. Roughly 52 percent of LGBTQIA+ students in this age group, for example, were found to have reported "poor" mental health conditions. Relatedly, 22 percent reported having attempted suicide.
For a more in-depth look at the data, read the CDC's full report here.
The findings come following remarks from the U.S. Surgeon General last month, specifically the suggestion that 13 was "too early" of an age to be active on social media platforms.
"I think that it's a time, early adolescence, where kids are developing their identity, their sense of self," Surgeon General Vivek Murthy said during a CNN panel interview. "It's a time where it's really important for us to be thoughtful about what's going into how they think about their own self-worth and their relationships."
If you or someone you know is experiencing mental health-related struggles, help is available.