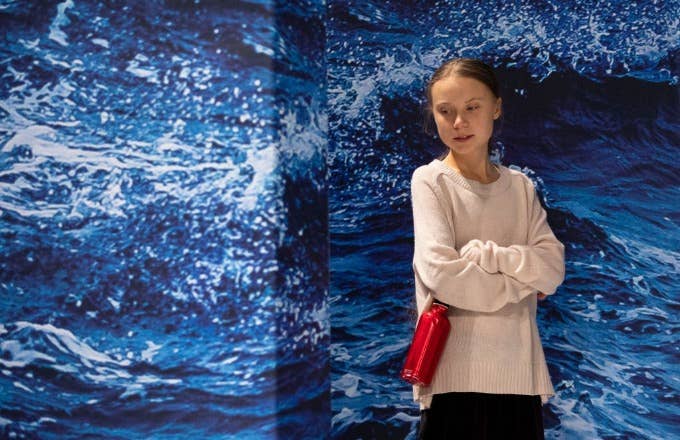 Greta Thunberg is Time's 2019 choice for Person of the Year.
The inspiring climate activist is now the youngest individual to ever receive the publication's honor, with editor-in-chief Edward Felsenthal stating in an accompanying essay that the 16-year-old was chosen for having sounded the alarm "about humanity's predatory relationship" with this planet.
"I see myself as one out of millions in this movement," Thunberg said in a video interview. "People look up to me in some way, I guess. That of course puts me in a bit of a different position. People listen to what I have to say . . . But I'm not a leader or the face of the climate movement. I'm one of many faces."
In the same clip, Thunberg succinctly explained the core message behind her activism, which has become a rallying cry for young activists in 2019. 
"We can't just continue living as if there is no tomorrow," she said, "because there is a tomorrow."
Elsewhere in Time's end-of-the-year special, Bob Iger is named Businessperson of the Year and public servants are named Guardians of the Year. The U.S. Women's Soccer team and Lizzo also make appearances. Check it all out here.