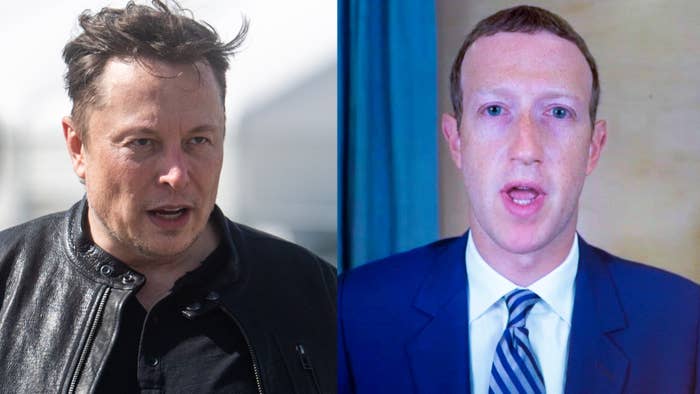 The increasingly likely-seeming fight between meritless billionaires Elon Musk and Mark Zuckerberg, both of whom have maintained a largely poisonous presence in headlines for years now, could be slated to take place at the Colosseum in Rome.
That's the word from TMZ, which shared a report this week stating that Italy's Minister of Culture has reached out to Zuckerberg about housing a UFC fight at the historic space. In fact, the report adds that sources close to the situation claim that both Zuckerberg and Musk "would love" for such a showdown to be housed at the ancient amphitheatre.
Unclear at the moment is whether the possible UFC fight between the two tech figures would be held inside or outside the Colosseum.
Complex has reached out to the Minister of Culture's office for comment. This story may be updated.
As previously reported, UFC president Dana White claims both men are "absolutely dead serious" about the fight. Speaking with TMZ earlier this month, White shared his prediction that this could be the "biggest fight ever in the history of the world." Furthermore, it's expected to be set up as a charity match.
But will any of this actually happen? That's hard to say. At best, this could prove to be an example of two billionaires doing something of value for once, i.e. getting beaten up in front of the world while potentially raising money for charity.