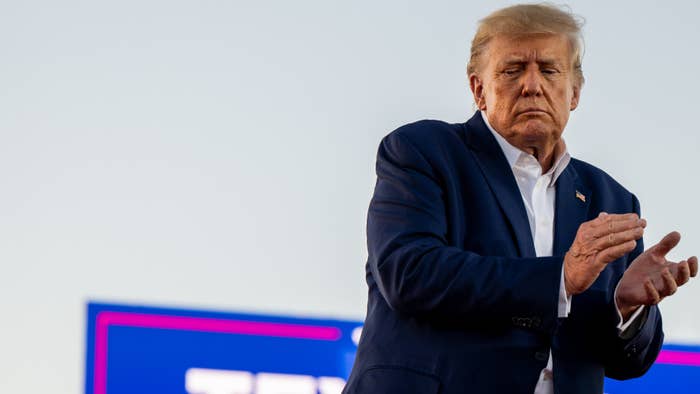 UPDATED 4/4, 6:25 p.m. ET: Donald Trump is looking at a maximum sentence of 136 years if convicted of all counts. As the New York Post writes, he's "likely to face far less."
The maximum possibly sentence was revealed when the 34-count indictment was unsealed on Tuesday afternoon. You can peruse the 16-page document here, and the statement of facts here.
UPDATED 4/4, 4:15 p.m. ET: Manhattan District Attorney Alvin Bragg held a press conference regarding Trump's arraignment.
"We today uphold our solemn responsibility to ensure that everyone stands equal before the law. No amount of money and no amount of power changes that enduring American principle," Bragg told reporters.
The DA also said, "Under New York state law, it is a felony to falsify business records with intent to defraud, intent to conceal another crime. That is exactly what this case is about: 34 false statements made to cover up other crimes. These are felony crimes in New York State no matter who you are. We cannot and will not normalize serious criminal conduct."
Watch Bragg's remarks below.
UPDATED 4/4, 2:51 p.m. ET: Trump pleaded not guilty on Tuesday to 34 counts of falsifying business records and conspiracy in connection with his alleged role in hush money payments to two women, per NBC News.
Additional information on the indictment itself is expected to be made public shortly.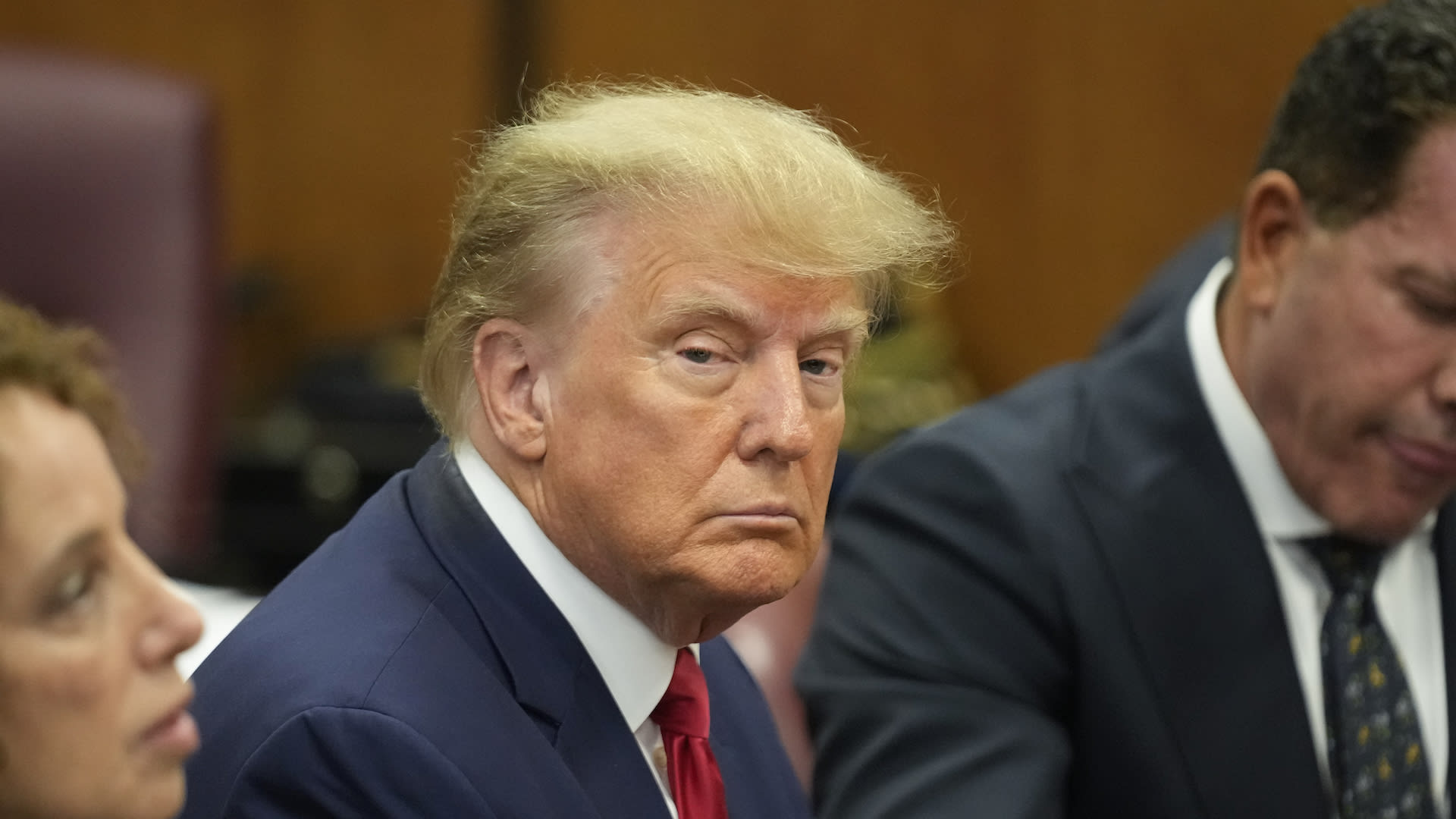 See original story below.
As expected, Donald Trump turned himself in on Tuesday to be arraigned in a much-publicized hush money case.
Trump arrived at a Manhattan courthouse on Tuesday at around 1:30 p.m. local time, per NBC News. He will now be fingerprinted before his formal arraignment, which is slated for 2:15 p.m. local time. In a Truth Social update, Trump described the experience of heading to the courthouse as "surreal."
The Associated Press writes he was "technically" arrested—hence the fingerprinting and processing—but was not cuffed and never entered a cell. "That's in part because some of the courthouse was cleared out for his arraignment and because Trump is a former president with Secret Service protection," the outlet reports.
On March 30, Trump was indicted by a Manhattan grand jury over his alleged part in a hush money scheme involving a payment made to Stormy Daniels. The indictment followed a years-long investigation and made Trump the first current or former president to face criminal charges.
Having clearly learned nothing from the woeful circus of the 2016 election, many news outlets have been treating Trump's pending arraignment in the case with the same level of around-the-clock coverage, thus giving Trump exactly what he's always aiming for: unprecedented levels of attention. It's a frustrating but unsurprising development in the larger story surrounding Trump's veering from former Apprentice host to former POTUS, a transition that—in retrospect—makes a depressing amount of sense given the bankrupt infrastructure of American politics and the equally bankrupt ideologies of those most eager to play a part.
As for when to expect a trial in Trump's case, that step of the proceedings isn't expected to begin until 2024. In recent comments to MSNBC, former Manhattan assistant district attorney Marc Agnifilo said he expects the trial "to be maybe a year from now," adding that this timeline is "probably a safe guess."