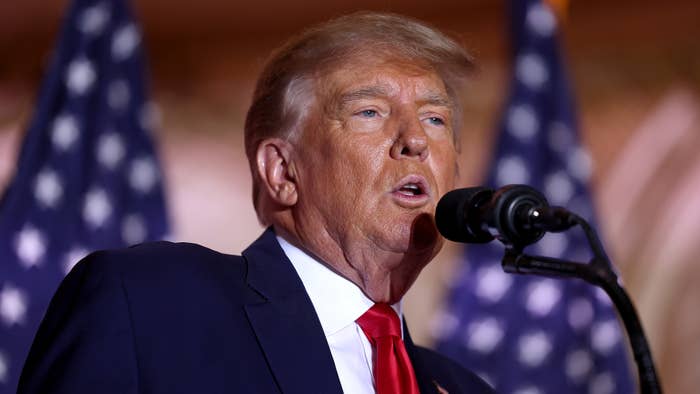 Donald Trump should not be given immunity against lawsuits from police and others in connection with the fatal Capitol riot, the Department of Justice said in a filing on Thursday.
The central argument on Trump's side, in short, was that one is given absolute immunity when carrying out presidential duties revolving around communication. While there are instances of such immunity, the DOJ said in the Associated Press-reported filing, it does not reasonably extend to examples of "the incitement of imminent private violence."
Throughout the D.C. filing, as noted in a separate ABC News report, Principal Deputy Assistant Attorney General Brian M. Boynton states repeatedly that the United States is not itself taking a position on whether the former president should be held accountable for the events of Jan. 6, either in civil cases or in the form of criminal charges. Instead, the filing shows that it is the DOJ's opinion that police officers and lawmakers can sue Trump over the riot.
"Speaking to the public on matters of public concern is a traditional function of the Presidency, and the outer perimeter of the President's Office includes a vast realm of such speech," the filing, available here, states. "But that traditional function is one of public communication. It does not include incitement of imminent private violence of the sort the district court found that plaintiffs' complaints have plausibly alleged here."
As for related legal action against Trump, the former POTUS and ex-Apprentice host was reported in January to have been sued by the partner of U.S. Capitol Police (USCP) officer Brian Sicknick. Sicknick died in January 2021 after suffering two strokes, with a medical examiner later stating he had died from natural causes. Per USCP, Sicknick "died in the line of duty, courageously defending Congress and the Capitol."