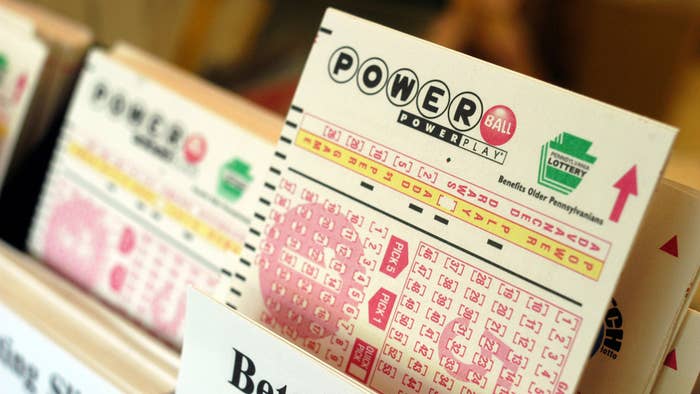 A California man is disputing the winner of the biggest lottery jackpot ever, saying he should be let in on the prize money.
TMZ reports that Jose Rivera has filed a lawsuit after alleging that the winning ticket for the $2.04 billion drawing was swiped from him. According to court documents, River claims that back on Nov. 7, he purchased the Powerball lottery ticket from Joe's Service Center in Altadena, California.
He then accused a man named "Reggie" of stealing the ticket later on Nov. 7. Rivera says he attempted to get the ticket back from Reggie since it apparently was a winning entry, but Reggie told Rivera that the ticket had losing numbers. Still, Reggie said he would give half of the jackpot to Rivera if the ticket won.
Reggie's response prompted Rivera to notify the California Lottery and local authorities of the theft because Rivera wasn't going to be "blackmailed."
Now, it seems that a different man altogether won the Powerball. Edwin Castro was found to have the winning ticket, and reportedly chose to take the $997.6 million lump sum. After learning this, Rivera went back to the California Lottery and again asked for an investigation, filing a complaint against Castro and Reggie. Rivera's hope was that the situation would be inspected before Castro received the prize. In addition to naming the two as defendants, Rivera is seeking damages and wants to be named as the person who won.
However, the California Lottery isn't exactly on Rivera's side.
"The California Lottery is not authorized to investigate criminal activity among its players; such allegations are subject to investigation only by local law enforcement," a lottery spokesperson told TMZ. "Should a local law enforcement agency investigate such allegations, Lottery's only role is to assist in the matter by answering questions and/or providing evidence as allowed under the law."
The spokesperson added, "Further, when it comes to the vetting process for big winners, California Lottery has the utmost confidence in its process for doing so. California Lottery remains confident that Edwin Castro is the rightful winner of the $2.04 billion prize stemming from the Powerball drawing in November of 2022."