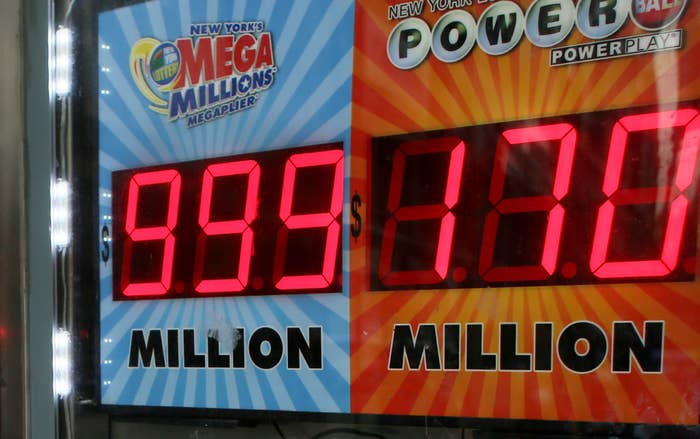 The second-largest Mega Millions jackpot in history took place Friday night, with the winning ticket bought at a Speedway gas station and convenience store in Des Plaines, Illinois, a 20-mile drive northwest of downtown Chicago.
CNN reports a single ticket sold in the Chicago suburb for the whole $1.337 billion. Friday night's winning numbers were 13, 36, 45, 57, 67 and a Mega Ball of 14. The jackpot ranks behind the largest Mega Millions jackpot of $1.537 billion, which was won by a single ticket sold in South Carolina in 2018.
According to Fox Business, odds of winning the Mega Millions were a one in 302.5 million. "So, obviously it's a shock, but I'm happy that somebody from Illinois was able to win it," an employee at the Speedway gas station where the winning ticket was sold told the outlet. 
"We are thrilled to have witnessed one of the biggest jackpot wins in Mega Millions history," Ohio Lottery Director Pat McDonald, the current Lead Director for the Mega Millions Consortium, said in a statement on Mega Millions' website. "We're eager to find out who won and look forward to congratulating the winner soon!"
Illinois Lottery Director Harold Mays told reporters on Saturday that the winner has not yet come forward.
"We have not heard from the winner yet," he shared. "We don't know whether…they even know that they won a prize. So I encourage everybody to check your ticket."