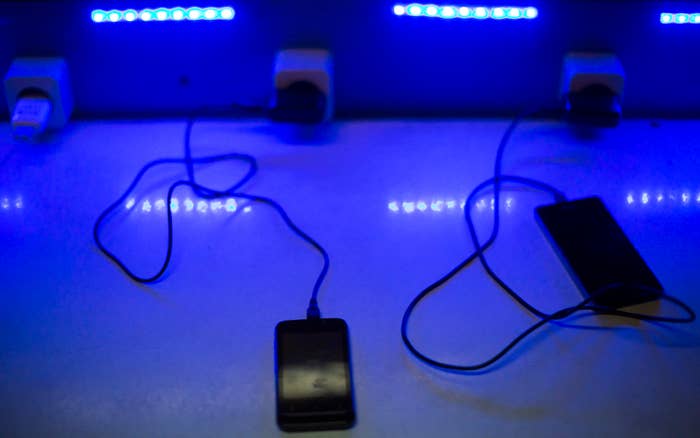 Public charging stations seem convenient when your phone is on its last legs, but the FBI notified consumers to be careful.
The FBI and the Federal Communications Commission (FCC) say that hackers have found a way to hijack public charging stations to intentionally upload malware and software that allows access to personal information on phones, tablets, and laptops. 
FBI's Denver field office took to Twitter to announce the news: "Avoid using free charging stations in airports, hotels, or shopping centers. Bad actors have figured out ways to use public USB ports to introduce malware and monitoring software onto devices. Carry your own charger and USB cord and use an electrical outlet instead."
The Hill writes that "nothing prompted the warning on its social media and that it was simply a public service announcement," citing FBI Denver.
The FCC previously identified the threat as "juice-jacking," where illegal software is uploaded into USB ports to gain access. "If your battery is running low, be aware that juicing up your electronic device at free USB port charging stations, such as those found near airport gates, in hotels, and other travel-friendly locations, could have unfortunate consequences," the agency stated in 2021. "You could become a victim of 'juice jacking,' a new cyber-theft tactic."
They warn that criminals can gain access to passwords and data they can use or sell to third parties. 
The government organizations advise consumers to use portable chargers, AC power outlets, and charging-only cables to prevent thieves from stealing personal information from tech devices.