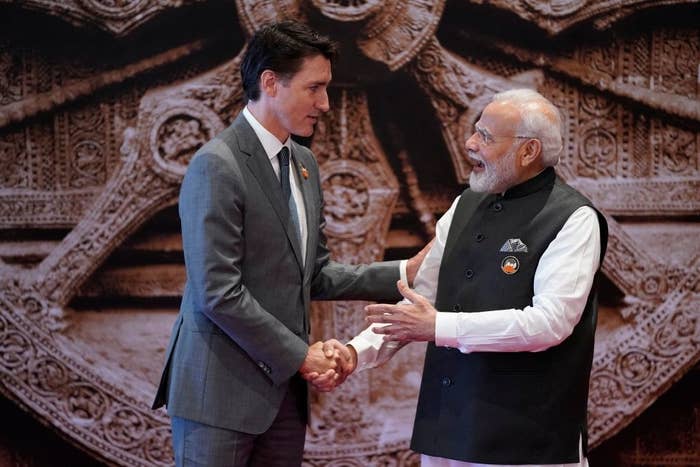 The Indian government has issued a travel advisory for its citizens considering a trip to Canada following the Canadian government's accusations that India could be implicated in the murder of a Sikh separatist leader in Surrey, B.C.
According to the Associated Press, India's foreign ministry warned its citizens to exercise caution in Canada because of "growing anti-India activities and politically condoned hate-crimes."
Earlier this week, Prime Minister Justin Trudeau claimed that India had been directly implicated in the murder of Hardeep Singh Nijjar who advocated for the creation of an independent Sikh territory named Khalistan.
Nijjar was killed by gunshot in Surrey back in June just outside of a gurdwara, a place of assembly and worship for Sikhs. The Indian government had labelled him a terrorist and accused him of "leading a militant separatist group."
"Canadian security agencies have been actively pursuing credible allegations of a potential link between agents of the government of India and the killing of a Canadian citizen, Hardeep Singh Nijjar," Trudeau said per CBC News.
The Indian government called these allegations "absurd" and "unsubstantiated" and subsequently gave a senior Canadian diplomat five days to leave India. Canada, in turn, expelled an Indian diplomat from Ottawa.
The Canadian government hasn't publicly provided any evidence linking the murder to India, though Trudeau said he shared the evidence with India and spoke about it with Narendra Modi, the Indian Prime Minister.