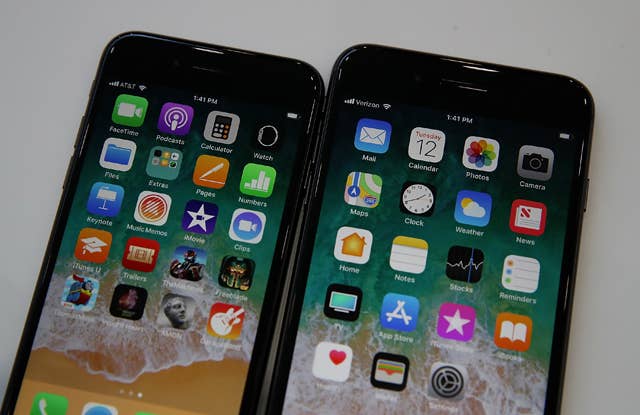 You know the routine: Apple announces a bunch of fire new products, and after debating on which piece of new tech you're willing to sink your hard-earned cash into, you end up having a new issue... that new iOS. No matter how dope the camera images look, or the ability to wirelessly charge the iPhone 8 and iPhone X is, if the iOS is garbage, you can't really sink your teeth into the new device, can you?
Earlier this week, we looked at the best—and worst—features of iOS 11, which was made available to the public on Sept. 19 (unless you have something older than a 5s). And while you've no doubt been able to play around with the new operating system, we doubt you've found all of the hidden gems. Don't worry, though; I'm here to help. Here's a look at the best hidden features on iOS 11.
Emergency Mode
Did you know that if you hit the sleep/awake button five times, you can activate Emergency Mode? This loads up the ability to slide to call an Emergency SOS contact that you can set up, as well as being able to access your medical information AND call 911. It also disables Touch ID and Face ID on your phone.
This can be vital in an emergency... or just an easier way to holler at Bae (assuming Bae is your Emergency SOS contact) when they are making a snack run and you don't want to search for their contact info.
Sharing WiFi passwords
Say you're over at Bae's house and you need to get on the WiFi, but Bae forgot the password. With iOS 11, once you try to connect to WiFi (as long as Bae is connected to that network), Bae will get a pop-up asking if they want to share the password with you. This is clutch for those of you who try to keep your WiFi passwords on some uncrackable shit.
Screen recording
While there are probably very practical ways to use this, I personally think the ability to screen record on iOS 11 devices will take presenting receipts to a whole new level. Instead of having to piece together screengrabs of problematic text messages or what have you, now you can just make a mini-movie of scrolling through shady convos with people you are about to drag in files that are conveniently saved to your photo library.
Better photo sizing
In case you didn't know, the camera on the iPhone 8 and iPhone X is high power. And with great power comes great file sizes—unless you're using iOS 11. The new tech in iOS 11 makes it so that while your photos and videos will be in higher quality, they will actually be half the size of previous photo or video files. On the flipside, if you're emailing a video or photo file to a non-iOS device user, your phone will convert your files to .MP4 or .JPG automatically.
GIFs
If you thought Twitter made it easier than ever to get your GIF off in those tweets, know that iOS 11 is now letting you save GIFs in the Photos app. Save them from webpages, those aforementioned tweets, or wherever quality GIFs are housed. Be careful, though: your entire photo library might end up being GIFs. Save wisely.
Do Not Disturb While Driving
I don't care how important a text or email is, your life is much more important. iOS 11 now has the option to make Do Not Disturb While Driving (which silences all notifications on your phone) take effect automatically once you connect your phone to your car via Bluetooth. Don't rock with Bluetooth in your whip? iOS 11 is so smart, it can detect if you are in the car using your location and accelerometers. Genius.