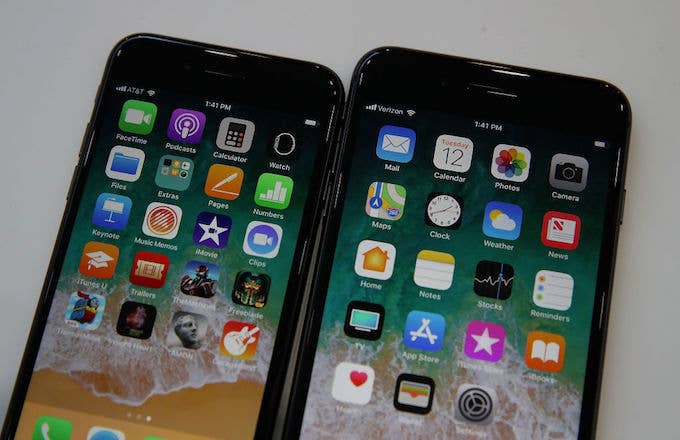 Apple's iOS 11 is finally here.
First teased during the Worldwide Developers Conference back in June, the new operating system has introduced a slew of interesting features for newer iPhone and iPad models. For those who've yet to update their devices and explore the changes, we've assembled a quick list of iOS 11's key components—the ones we love and the ones we can live without.
Control Center
The biggest and most noticeable change is the revamped Control Center, which is now confined to a single screen as opposed to multiple swiping panels. Standard toggles—such as Wi-Fi, volume control, and airplane mode—will all be displayed; however, users can customize the screen with additional controls like stopwatch, voice memos, Apple remote, or alarm, for example.
Siri
Siri will also sound different. The female and male voices have been modified to sound less like a computer and more like a human voice. It also has the ability to translate to a number of languages including Spanish, Italian, German, and French. Users will also be able to to type their commands to Siri rather than having to say them out loud; however, you'll have to go to your settings and chose between voice activation and the keyboard interface, as they cannot be used simultaneously.
Live Photos
iOS 11 has rolled out three new live photo features: Loop, Bounce, and Long Exposure. They all do exactly what their titles suggest: Loop will play a video clip on an endless loop; Bounce will play the clip forward and then reverse (just like Instagram's Boomerang); and Long Exposure will capture the background movement in a photo, whether it be the streaks of car lights or running water.
Drag and Drop
Drag and drop is like copy and paste, but way better. You see an image or other thing you want to move, tap and hold, and select the "lift up" option. Then, you'll be able to drop it pretty much anywhere. One big caveat, though: while this works flawlessly on an iPad, on iPhones it only works within individual applications, not between them.
Dark Mode
While many people view this as just a precursor to the Dark Mode that will appear on the iPhone X, this new dark mode-style feature—actually called Smart Invert—has some advantages all its own. It's much like Apple's previous night mode—still an option, now called "Classic Invert"—but it's, um, smarter. It won't change the color in photos or other media, and it leaves apps that already have lots of dark colors the hell alone. 
3D Touch
3D Touch, in use throughout the phone's Control Center, has been met with bad reviews and been called "confusing" and "messy." For a primer on what 3D Touch is and how it works, click here.
Apple Pay in Messages
Just kidding. This long-awaited feature is not working yet.