Kansas Voted to Protect Abortion Rights in State Constitution
Voters rejected a proposed constitutional amendment that would have put state abortion access at risk. Kansas outlaws abortions after 22 weeks of pregnancy.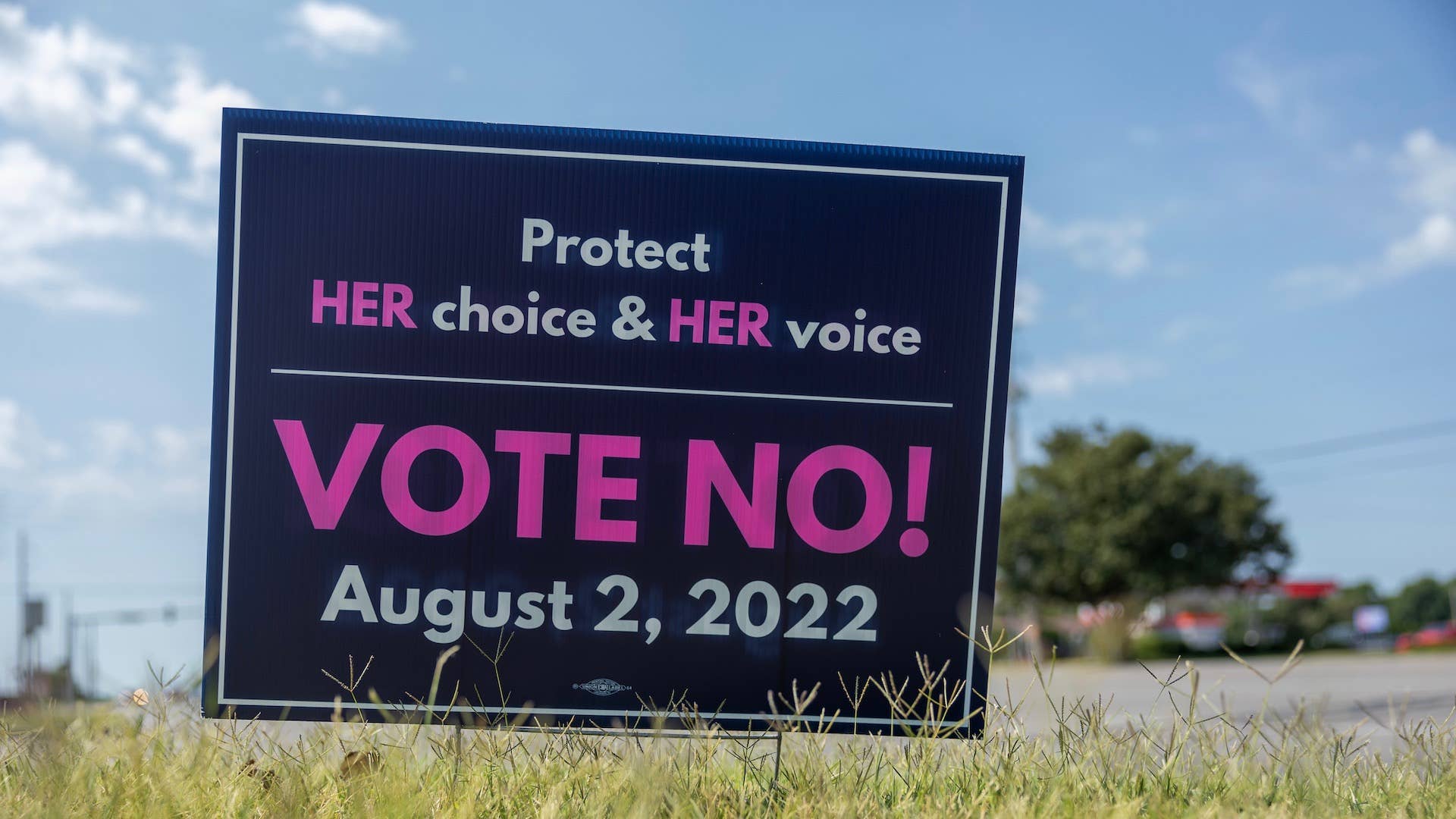 Getty
Image via Getty/Nathan Posner/Anadolu Agency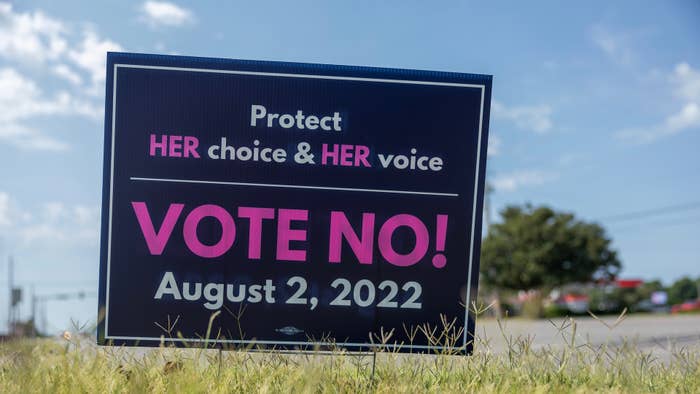 Pro-choice advocates have secured a crucial victory.
According to the Associated Press, Kansas residents flocked to the ballot box Tuesday to protect abortion access in the state. About 59 percent of voters rejected a proposed amendment that would've reversed a 2019 Kansas Supreme Court ruling that determined Kansans have the right to terminate a pregnancy. The new vote marks the first abortion referendum in the United States since the overturning of Roe v. Wade back in June.
"Voters in Kansas turned out in record numbers to reject extreme efforts to amend the state constitution to take away a woman's right to choose and open the door for a state-wide ban," President Joe Biden said in a statement. "This vote makes clear what we know: the majority of Americans agree that women should have access to abortion and should have the right to make their own health care decisions. Congress should listen to the will of the American people and restore the protections of Roe as federal law."
Kansas law permits abortions up until 22 weeks of pregnancy.
The vote to uphold abortion access came as a surprise to many, as Kansas is a deeply red state with a GOP-controlled legislature. However, a Pew Research Center survey published in July showed the majority of Americans are opposed to outright abortion bans, while 62 percent disapproved of the Supreme Court's decision to overturn Roe v. Wade.
The SCOTUS ruling gave U.S. states license to outlaw abortion, effectively squashing a decades-old precedent that granted the federal right to the procedure. Experts believe the Kansas vote indicates abortion will be a winning issue for Democrats in the upcoming primaries, which Republicans are expected to dominate.
"Kansans stood up for fundamental rights today," Kansas Gov. Laura Kelly tweeted. "We rejected divisive legislation that jeopardized our economic future & put women's health care access at risk. Together, we'll continue to make incredible strides to make KS the best state in the nation to live freely & do business."