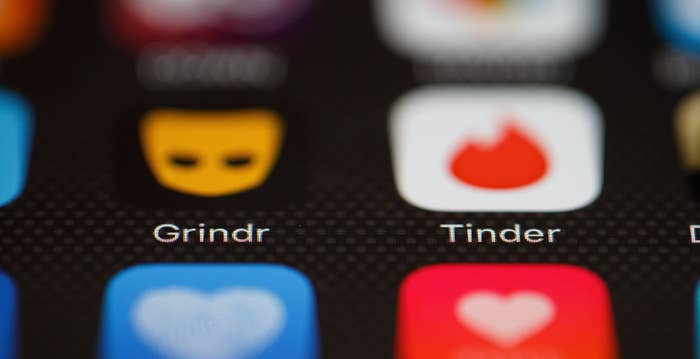 A Catholic nonprofit reportedly dropped millions of dollars on a digital gay witch hunt.
According to an in-depth Washington Post piece, the Denver-based group Catholic Laity and Clergy for Renewal spent $4 million to identify priests who were using dating and hookup apps popular among gay and bisexual men. The organization claimed it used the money to purchase data from companies like Grindr, Scruff, Growlr, and Jack'd, as well as OkCupid.
The information was reportedly collected between 2018-2021, and included images of location pings. Renewal then cross-referenced locations with the addresses of parishes, workplaces, and seminaries, which helped them identify clergy who were active on the platforms. Renewal allegedly shared their findings with bishops across the country.
Documents reviewed by the Post indicate the group's main sources were data brokers—companies or individuals that collect personal data and sell it to other entities for marketing purposes.
"The documents The Post reviewed do not name the ad brokers and exchanges where they say the data came from," the newspaper writes. "It isn't clear whether the Renewal donors purchased data directly from brokers, or from someone else who had, or a combination of the two."
A Grindr rep told the outlet that the company stopped sharing location data in 2020, and has limited the kind of information gives to its ad partners.
"We are infuriated by the actions of these anti-LGBTQ vigilantes. Grindr has and will continue to push the industry to keep bad actors out of the ad tech ecosystem, particularly on behalf of the LGBTQ community," Grindr spokesman Patrick Lenihan said. "All this group is doing is hurting people."
Renewal's president, Jayd Henricks, addressed the Post's report on the First Things website, claiming his goal was to simply protect the church.
"It should be noted that these sorts of hookup apps are designed specifically for casual, anonymous sexual encounters—it's not about straight or gay priests and seminarians, it's about behavior that harms everyone involved, at some level and in some way, and is a witness against the ministry of the Church," Henricks wrote. "At no time did I make information available for public use. That, to me, isn't a work of service to the Church. Rather, I left it to the proper authority of rectors and bishops to act prudentially."