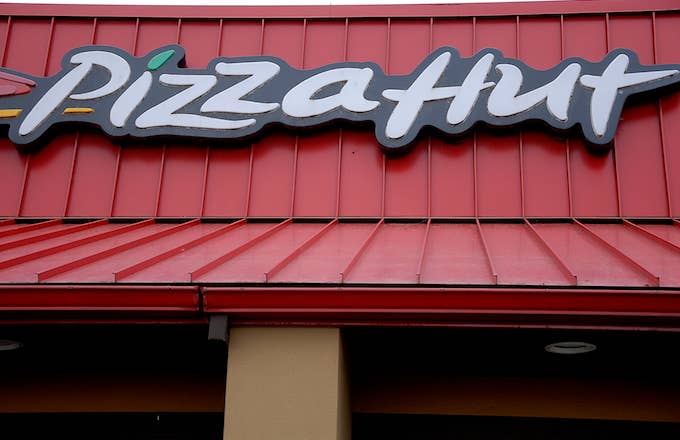 Pizza Hut is planning to close as many as 500 dine-in restaurants in the United States as the company shifts their focus on their delivery and carryout operations.
David W. Gibbs, president, COO, and CFO for Yum! Brands, which operates Pizza Hut, KFC, Taco Bell, among others, explained the purpose behind the pizza chain's shift during an earnings call. "We are leaning in to accelerate the transition of our Pizza Hut U.S. asset base to truly modern delivery/carryout assets," Gibbs said, perFood Business News. "This will ultimately strengthen the Pizza Hut business in the U.S. and set it up for a faster long-term growth." 
Gibbs says the number of locations could "drop to as low as 7,000 locations over the next 24 months" as Pizza Hut will target underperforming dine-in restaurants for closure before the chain expects to rebound to "current levels and above in the future." There are currently about 6,100 traditional restaurants, and 1,350 express spots in the United States. 
"But as far as the numbers and how the math works, it's hard to estimate how soon the timing of when a store will close and then when the replaced unit will open," Mr. Gibbs said. "There will be gaps on some of those, but certainly, our goal is to try to minimize those gaps." 
The Pizza Hut dine-in restaurant closures mark the end of a nostalgic era for some people who have fond memories of coming to the pizza chain during their younger years.