Man Arrested After Using Bow and Arrow to Kill and Injure Multiple People in Norwegian Town
A suspect was arrested in Norway after he opened fire on people in a supermarket with a bow and arrow, killing several of them and injuring others.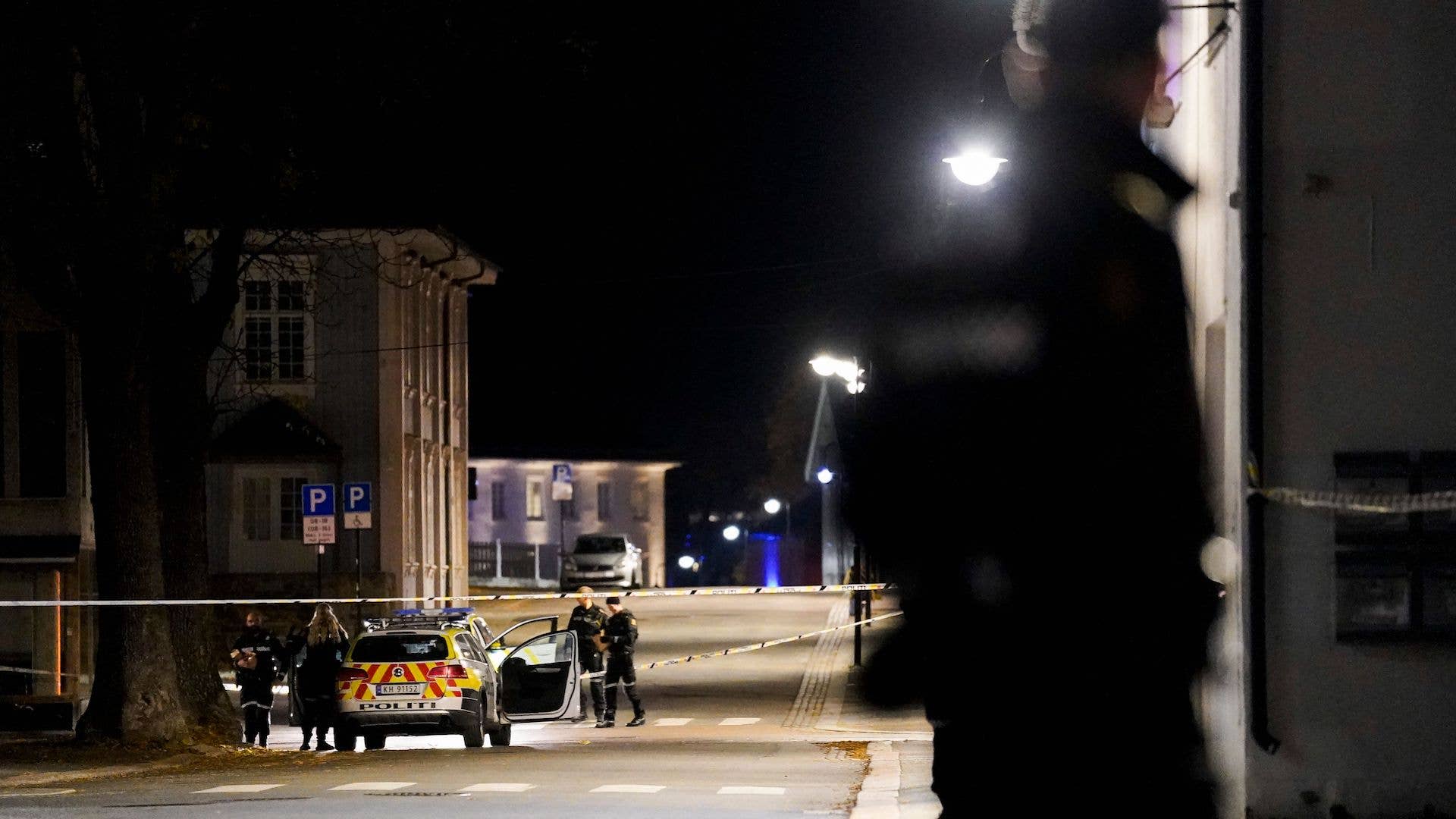 Getty
Police officers cordon off the scene where they are investigating in Kongsberg, Norway after a man armed with bow killed several people before he was arrested by police on October 13, 2021. - Norway OUT (Photo by Håkon Mosvold Larsen / NTB / AFP) / Norway OUT (Photo by HAKON MOSVOLD LARSEN/NTB/AFP via Getty Images)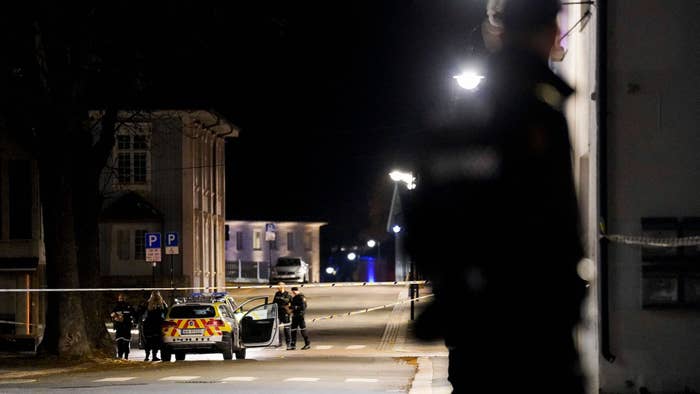 A man using a bow and arrow has killed several people and injured others in Kongsberg, Norway, near the country's capital of Oslo.
According to BBC, the unidentified suspect began shooting people at a Coop Extra supermarket in the town. Police did not confirm the exact number of people killed during the incident, but it is being reported that there were at least four confirmed deaths. 
While the attack was still going on, police advised Kongsberg residents to stay in their homes as the suspect began moving through town, trying to shoot more people with the bow and arrow. He was eventually caught and police currently believe he acted alone.
Police chief Øyvind Aas told reporters at the scene that the suspect has been apprehended and that there were several casualties.
"The man has been apprehended … from the information we now have, this person carried out these actions alone," Aas said. "Several people have been injured and several are dead."
The chief also said several different teams were sent to neutralize the threat and that they would be conducting witness interviews to gain a better understanding of how this happened.
"A lot of resources were sent from several places, including Oslo police district, the bomb squad, national police and emergency response teams," Aas continued. "They are securing the various crime scenes. We have many witnesses to interview."
It is currently unknown what the suspect's motive was. "Time will tell what kind of motive there has been for this action," Aas added.