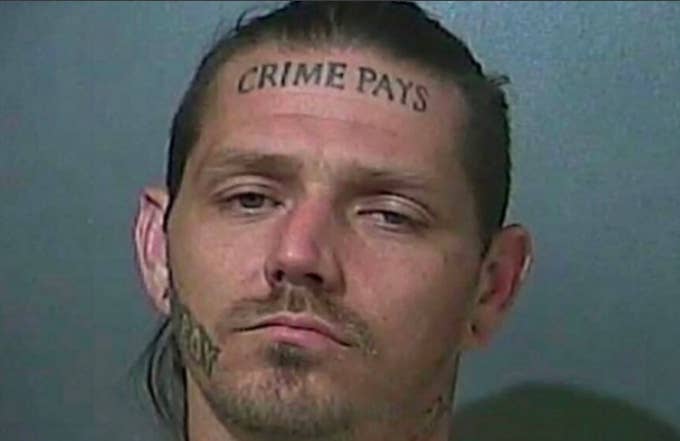 Indiana police are looking for a suspect with the phrase "Crime Pays" inked across his forehead. 
Thirty-eight-year-old Donald Murray allegedly took Terre Haute, Indiana police on a high-speed chase last week. Police were reportedly attempting to flag Murray down for driving a car without lights when the chase started. Murray eventually crashed into a tree, forcing him to flee on foot. He left behind a passenger in the car who claimed that he did not know the suspect's name. 
Tips started to flood in after the incident was featured on the Live PD television show. This helped authorities identify Murray. As a result, a previous mugshot surfaced that revealed the suspect's very visible tattoo. Murray now faces felony charges of criminal recklessness and resisting law enforcement. Murray remains at large, but his bold ink is generating a lot of attention. 
The news also caught Freddie Gibbs' attention. He took the opportunity to tie-in his latest album, Bandana, which also has a song titled "Crime Pays."