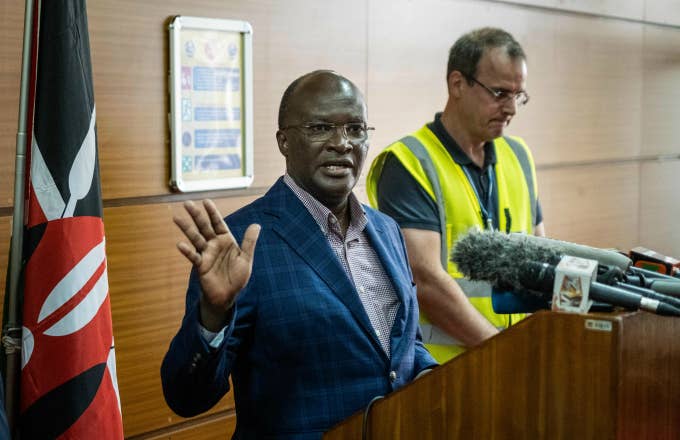 More than 150 people are dead after an Ethiopian Airlines flight en route to Nairobi crashed on Sunday, according to multiplereports.
The incident happened less than six minutes after the Boeing 737 Max-8 took off from the country's capital, Addis Ababa. Also, the pilot "reported difficulties" with the plane and requested to return to Addis Ababa before the accident. The aircraft's vertical speed was described as "unstable" soon after takeoff. The jet was only a few months old.
"At this stage, we cannot rule out anything," Ethiopian Airlines CEO Tewolde Gebremariam said. "We cannot also attribute the cause to anything because we will have to comply with the international regulation to wait for the investigation."
The aircraft combusted into flames after hitting the ground, according to an eyewitness. The 149 passengers and eight crew members died in the disaster. The Office of the Prime Minister of Ethiopia issued a statement concerning the crash, which included victims from various countries.
"The Office of the PM, on behalf of the Government and people of Ethiopia," the office said via Twitter. "Would like to express it's deepest condolences to the families of those that have lost their loved ones on Ethiopian Airlines Boeing 737 on regular scheduled flight to Nairobi, Kenya this morning."
The number of foreign passengers killed in the crash is leading several countries, like Canada, to assist in the investigation so that this tragedy doesn't repeat itself.