LAPD Seizes $700,000 Worth of Bootleg Makeup, Some Contained Animal Feces
Six storeowners were arrested for selling counterfeit cosmetics in Los Angeles.
Getty
Photo by Ross Gilmore/Getty Images for Kat Von D Beauty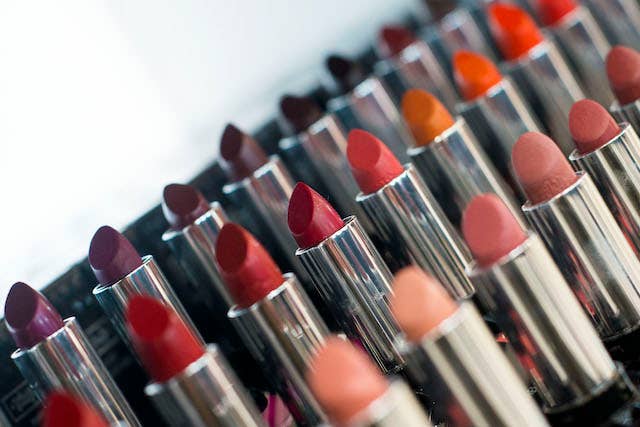 Bootleg makeup might not be worth the bargain.
CNN reports the Los Angeles Police Department confiscated $700,000 worth of counterfeit makeup, including a knockoff brand of Kylie Jenner's Kylie Cosmetics, that tested positive for animal bacteria and waste. (Yup, we're unfortunately talking about feces here.)
After receiving a tip from name-brand companies, who received complaints about the counterfeit products causing rashes and other intense reactions, cops raided 21 different locations in Santee Alley, a Los Angeles fashion district. Six of the store owners were arrested by local law enforcement.
"Those feces will just basically somehow get mixed into the product they're manufacturing in their garage or in their bathroom — wherever they're manufacturing this stuff," Detective Rick Ishitani told CNN affiliate KABC.
Other brands that were mimicked include Urban Decay, MAC, and NARS. The packaging can look convincingly real, but don't be fooled by the makeup's extremely low price tag.